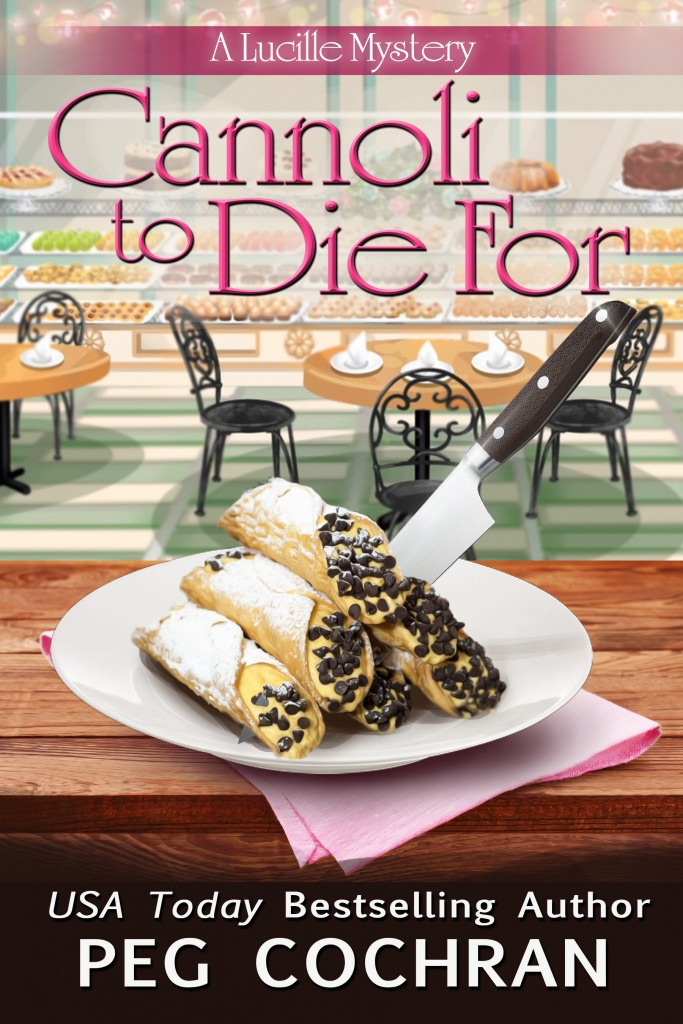 Cannoli to Die For by Peg Cochran is available now!
The USA Today bestselling author of Unholy Matrimony is back with a new Lucille Mystery! This time Lucille must track down the killer of a diet guru who had a lot more to lose than just a few extra pounds.
With her best friend Flo's wedding approaching, Lucille is desperate to trim down and joins Weigh to Lose, a weight-loss program led by a clipboard-wielding harridan who's as unattractively thin as she is shrill. When the bossy woman turns up dead with her throat slashed and a tasty-looking cannoli stuffed in her mouth, Lucille figures she got her just desserts.
But when the local police come up empty-handed, Lucille sinks her teeth into the mystery and narrows the list of suspects to a husband with a wandering eye, a sexy young Swedish au pair, and a gambler deep in debt to the wrong people. Until one of the suspects becomes the victim of another gruesome murder.
Afraid she's bitten off more than she can chew and worried that she might be next on the killer's list, Lucille puts her own neck on the line with a wild plan to trap the culprit and tip the scales of justice.
"If you want a very funny murder mystery, then this book is for you. I've never laughed so hard while reading before." —Goodreads, on Unholy Matrimony, Book 2 in the USA Today bestselling Lucille Mystery Series