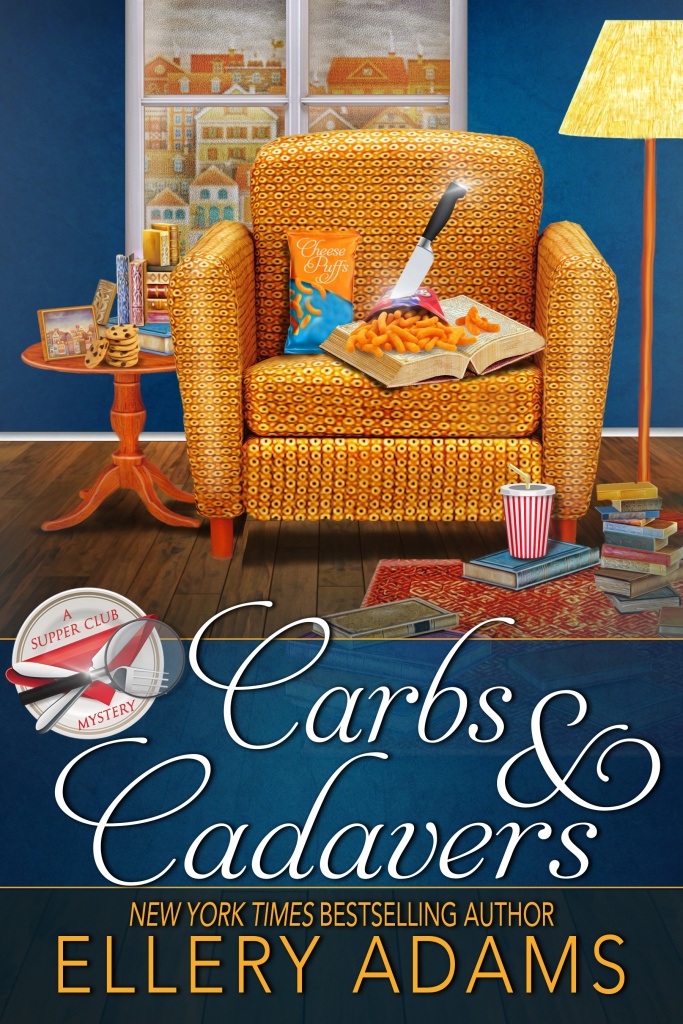 Carbs & Cadavers by Ellery Adams is available now in print and ebook!
Book One in the harrowing and heartwarming Supper Club Mystery series by New York Times bestselling author Ellery Adams!
Meet the Supper Club, a group of friends dead set on counting calories and catching killers . . .
After giving up his dream job and moving back home to the small town of Quincy's Gap, English literature professor James Henry is tired of finding his happiness at the bottom of a bag of cheese doodles. In an effort to expand his social life and reduce his waistline, he joins a supper club for dieters who lovingly call themselves the Flab Five. He knows he and his new friends will have to watch what they eat, but he never expected to find murder on the menu.
Former high school football star Brinkley Myers was worshipped by fans and loathed by women. When he mysteriously drops dead in the local bakery, a young waitress at the town diner is suspected of foul play. Convinced she's innocent, the Flab Five team up to weigh in on the investigation.
As the group begins to digest the clues and track down the real killer, they start to worry that they've bitten off more than they can chew, and it will take every ounce of willpower they have to keep losing weight without losing their lives . . .
Includes tempting recipes!
"The first Supper Club mystery introduces the very likable and flawed James Henry. . . . Great pacing and characters make this a first-rate book. Readers will definitely want to come back for a second helping." —RT Book Reviews