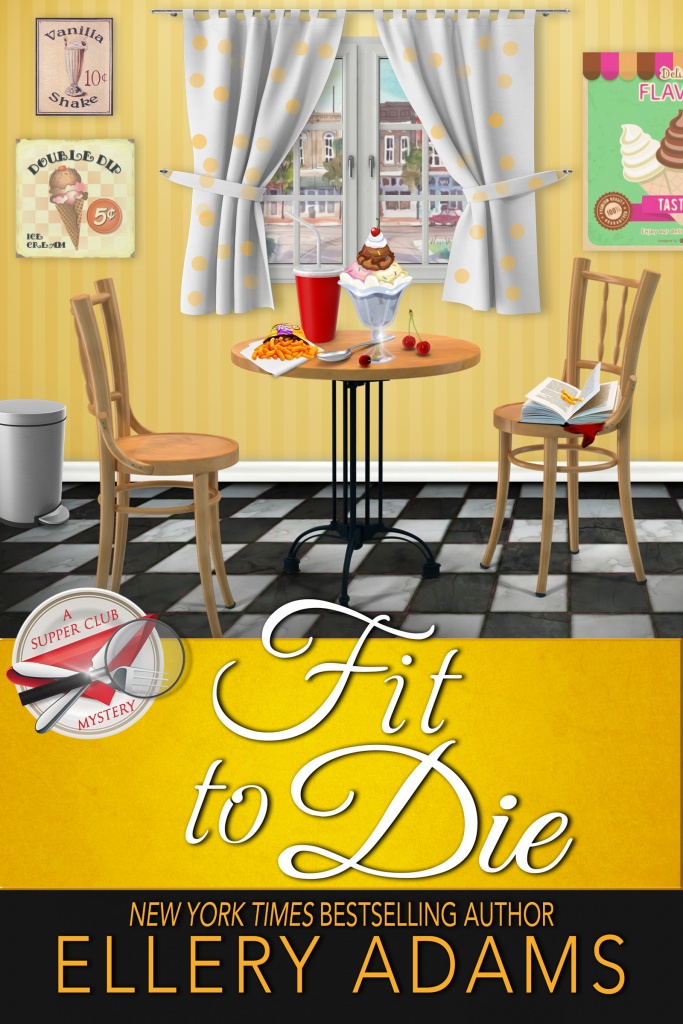 Fit to Die by Ellery Adams is available now!
Book Two in the harrowing and heartwarming Supper Club Mystery series by New York Times bestselling author Ellery Adams!
Head librarian and cheese doodle enthusiast James Henry returns to the table, dead set on counting calories and catching killers . . .
A new ice cream shop has just opened in Quincy's Gap, and James Henry and his supper club friends have become its best customers. But when the shop's proprietor locks horns with the fanatical owner of the Witness to Fitness weight-loss center, sparks fly—literally—and what begins as a case of arson quickly turns into a murder investigation.
As the Flab Five try to discover who was behind the foul deed, they find a second body, causing them to wonder if it's time to scale back on their sleuthing. But the case keeps heating up, and despite his full plate, James and his friends need to cook up a plan to nab a dangerous killer before they all get burned.