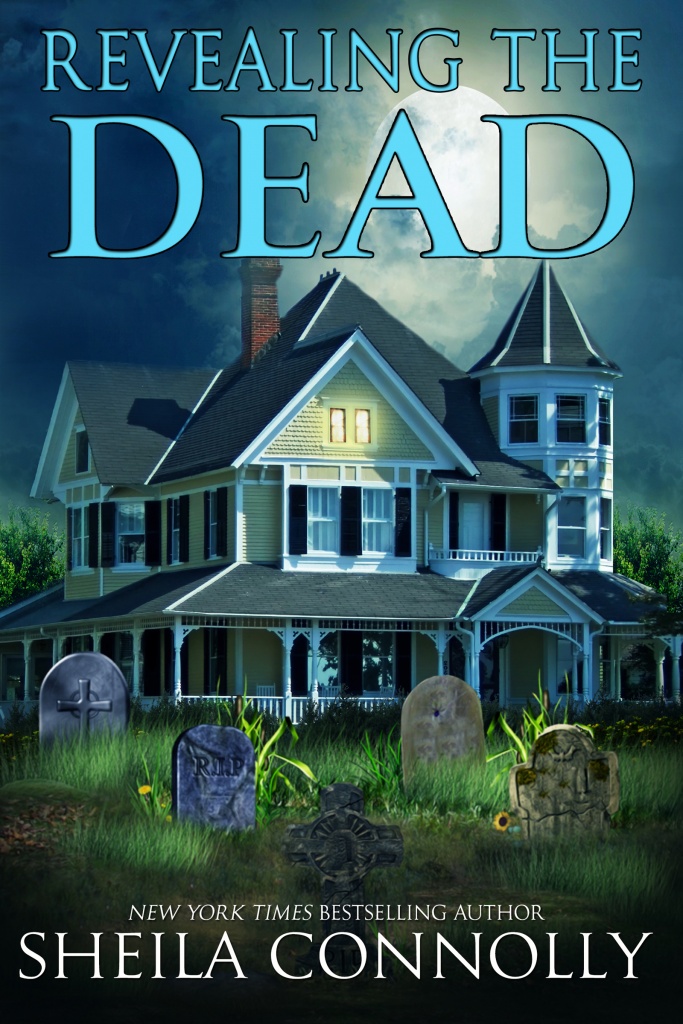 New from Sheila Connolly, Revealing the Dead is available now!
From New York Times bestselling author Sheila Connolly, Abby Kimball returns with stunning discoveries about her unusual ability to see the dead . . .
Still undecided about a return to her teaching career, Abby Kimball has thrown herself into restoring the grand Victorian she shares with her boyfriend, Ned. She's happy to put thoughts of her strange ability to see the dead on the back burner for a while, but she realizes that won't be so easy when she's faced with two new compelling encounters.
First, a plumber she's hired has a shocking experience with an old tool they find buried in the house's walls, and then the interior life of an autistic boy streams through her mind as if he were speaking. Intrigued by the possibility that those who share her ability are more numerous and considerably more varied than she ever imagined, Abby's forced to reconsider everything she thought she knew about her extraordinary gift.
Inspired to learn more about autism and also the family history of her new plumber, Abby begins to dig deep on both topics and will discover a shocking connection that makes it clear that deeds from the past are reverberating still in the present . . .