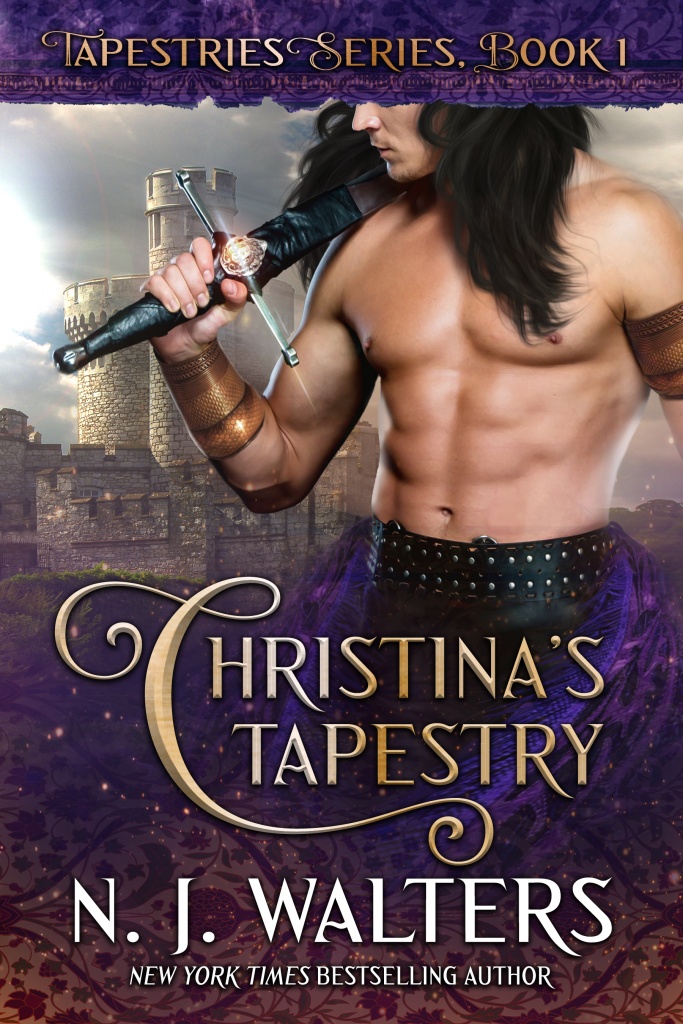 Christina's Tapestry by Bestselling Author N. J. Walters is available now!
The first book in the steamy Tapestries series by New York Times and USA Today bestselling author N. J. Walters!
"Filled with lush details and interesting characters, this is a sexy read with a heroine who's a strong woman with spirit." —RT Book Reviews
Captivated by a lush tapestry she sees in a shop window, Christina Beaumont impulsively buys it, never imagining how that one action will change her life. The magical tapestry not only transports her to a world that resembles medieval Earth, but also into the arms of two massive warriors who both want to claim her.
Jarek and Marc, brothers of the House of Garen, are elated to discover the tapestry has delivered Christina to them, but ancient tradition dictates that they must compete for the right to be her husband. Both separately and together, the two will indulge Christina in every sensual way possible, taking her to passionate heights beyond even her most intense fantasies.
As the time for Christina to choose between the two men draws near, she is confronted with another option: she can return to her own modern world. Fearing their loss, Jarek and Marc will join forces to convince Christina to stay with them, even as they fight a rival family for the right to keep her as their very own . . .
"Christina's Tapestry is definitely a keeper." —Night Owl Reviews, 4 Stars
"N. J. Walters has penned another awesome book that is sure to become a keeper, and readers eagerly await her next book." —Romance Junkies
About the Author:
N. J. Walters is a New York Times and USA Today bestselling author who has always been a voracious reader, and now she spends her days writing novels of her own. Vampires, werewolves, dragons, time travelers, seductive handymen, and next-door neighbors with smoldering good looks—all vie for her attention. It's a tough life, but someone's got to live it.