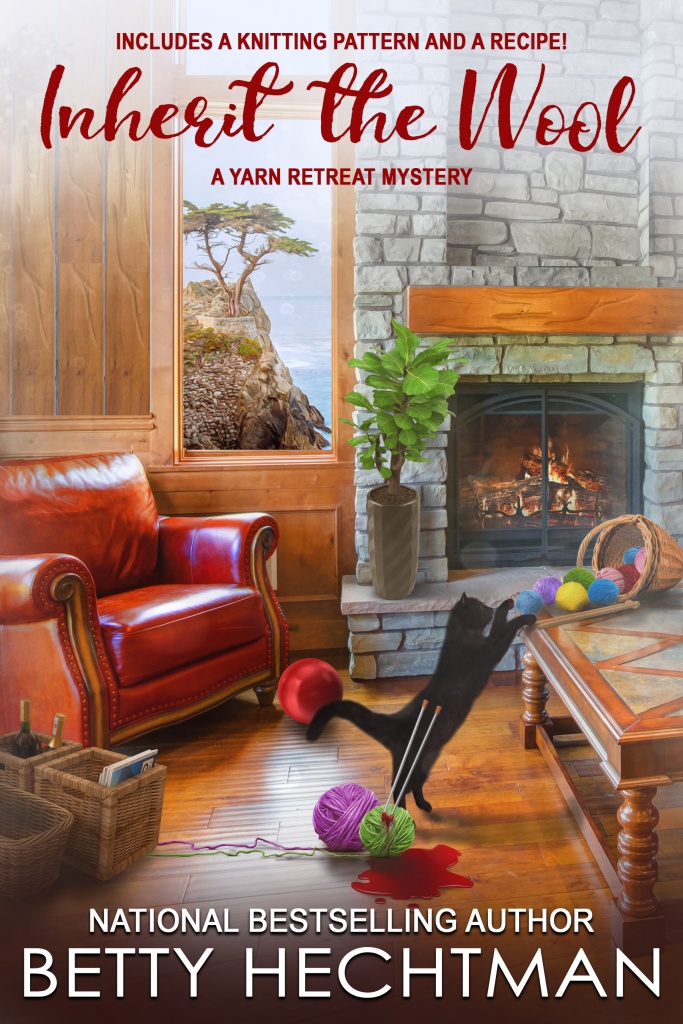 Inherit the Wool, a brand-new Yarn Retreat Mystery, is available now in paperback and ebook!
"If you haven't read this series yet, I highly recommend giving it a go. The mystery will delight you, and afterward you'll be itching to start a knitting or crochet project of your own." —Cozy Mystery Book Reviews
In a new Yarn Retreat Mystery from national bestselling author Betty Hechtman, Casey Feldstein is determined to tie up loose ends to solve another murder . . .
After reconnecting with some old college friends on social media, part-time dessert chef and muffin maker Casey Feldstein has gotten herself roped into hosting a knitting retreat for the group. Tangled up in worries over how they'll judge her unconventional life and the rustic atmosphere at Vista Del Mar, she watches in dismay as the women arrive and their old personalities—and old grudges—come trickling to the surface. But Casey discovers these are the least of her problems when one of the women is found dead.
With everyone a suspect—including an old crush of Casey's who's mysteriously been invited to join the retreat—Casey knows she'll have to start stitching together clues to uncover the culprit. And as long-held secrets start emerging, she begins to suspect that each of the women may have had a motive for murder. Casey wants to avoid needling her old friends with accusations, but she knows she'll have to ask some pointed questions if she's going to unravel the clues and catch a killer . . .
Includes a pattern for a fun, easy scarf and a mouthwatering recipe!