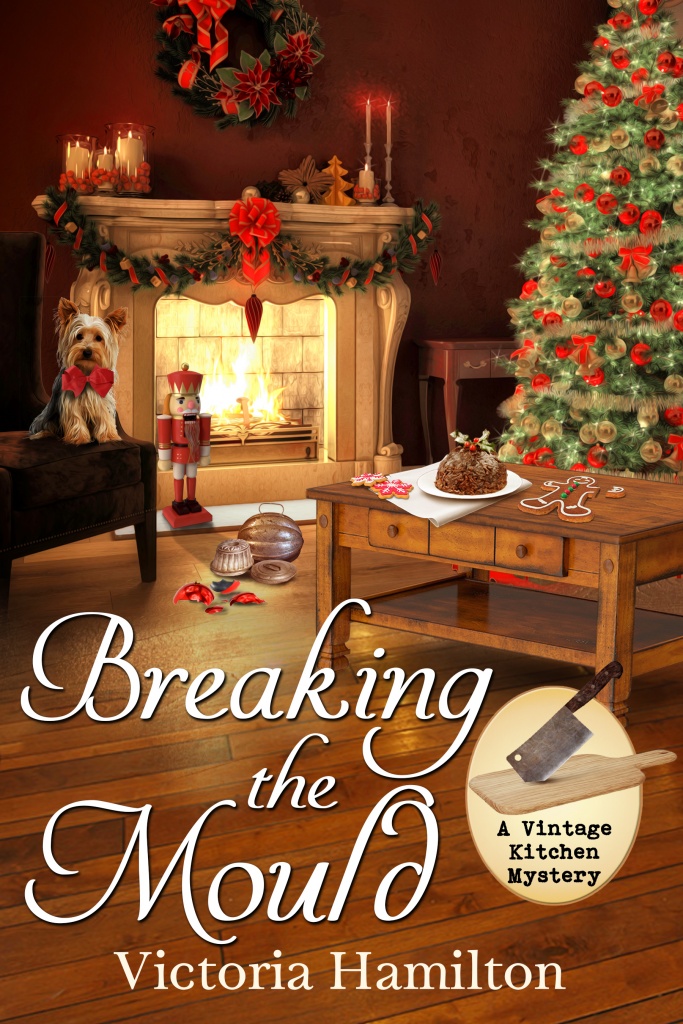 A new Vintage Kitchen Mystery is available now!
In the new Vintage Kitchen Mystery from the author of No Grater Danger, when the town's resident Scrooge is found dead, Jaymie says Bah humbug! to murder . . .
"I have loved this series from the first book . . . it's like returning to a favorite nook for a cup of tea. It will delight, entice, and drive a reader to want to solve the murder." —Goodreads on No Grater Danger
Now that Thanksgiving's behind her, vintage cookware enthusiast Jaymie Leighton Müller is excitedly making plans for the upcoming Dickens Days festival—the town's month-long celebration leading up to Christmas. With a hot cider booth on the village green to warm the hearts and bodies of the townsfolk and a diorama featuring a scene from A Christmas Carol, things are shaping up for a festive season—until the town's local Scrooge is found murdered, a vintage pudding mould covering his cracked skull.
Nearly everyone had a reason to dislike Evan Nezer—either for his bullying ways or his obnoxious arrogance—but with his body being found in Jaymie's diorama, she'll have to figure out who hated him enough to see him dead. With many suspects and even more secrets coming to the surface as she investigates, Jaymie feels buried by a blizzard of clues. But with Dickens Days on hold until the police can nab the killer, she's determined to catch the culprit so the ghost of Evan Nezer doesn't cast a pall over the whole Christmas season.
Includes a vintage recipe!