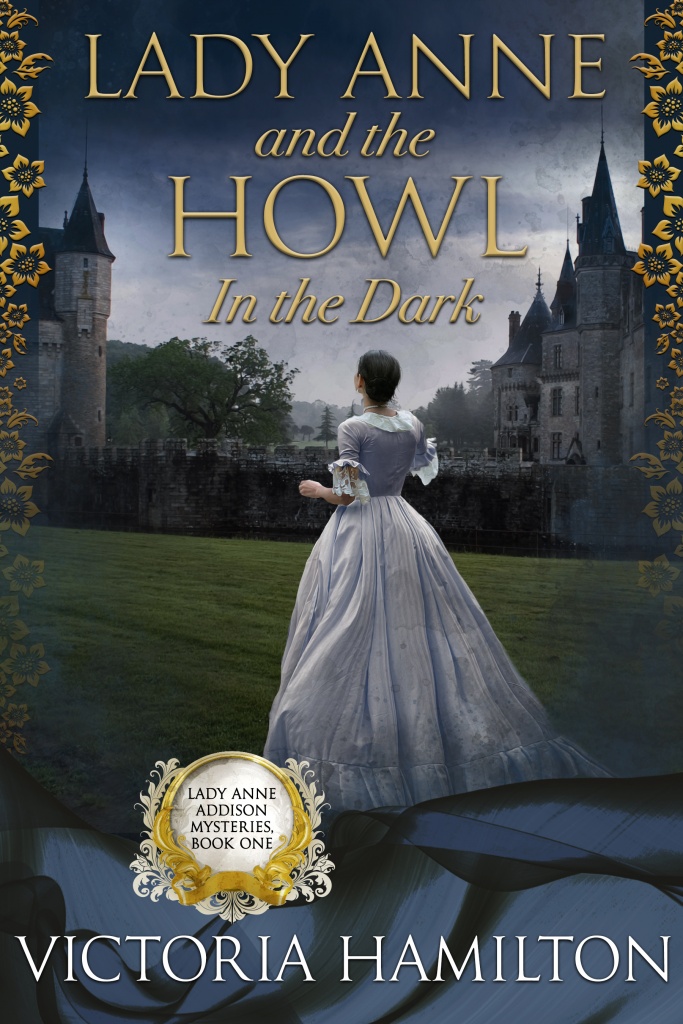 Three Lady Anne Addison Mysteries by Victoria Hamilton are available now!
Fans of the Lady Julia Grey Mysteries will love these Georgian historical mysteries!
Lady Anne and the Howl in the Dark
After receiving a distressing letter from a friend, Lady Anne Addison wastes no time in traveling to Yorkshire to offer whatever help she can. She has no idea what she'll find there, but she certainly wasn't expecting to be met by tales of a werewolf terrorizing the area—nor the dead body she discovers upon arriving. Driven by curiosity and a keen intelligence, Lady Anne dismisses the notion of such a beast, but she's nonetheless drawn into the mysteries by the secrecy surrounding her friend and the infuriating yet enticing Lord Darkefell.
With a murderer on the loose and the supposed werewolf ravaging livestock and terrifying the locals, Lady Anne puts her reservations aside and joins forces with the seductive Darkefell to get to the bottom of things. And though his nearness is a tempting distraction, Lady Anne manages to uncover one clue after another, unraveling the mysteries and drawing ever closer to the killer, even while her true feelings for the enigmatic marquess elude her . . .
Be sure to check out Revenge of the Barbary Ghost and Curse of the Gypsy too!
These books were originally published under the name Donna Lea Simpson.
Praise for the Lady Anne Addison Mysteries:
"If you are looking for a historical mystery with romance, suspense, and a suggestion of paranormal, then read Lady Anne and the Howl in the Dark." —Fallen Angel Reviews
"[Hamilton] excels at imbuing her realistic characters with subtle depths . . ." —American Library Association
"[The author] has set up a well-drawn Gothic horror setting here, so the atmosphere is fantastic, what with it being chilling, mysterious, and menacing all at once." —Mrs. Giggles
About the Author:
Victoria Hamilton is the pseudonym of nationally bestselling romance author Donna Lea Simpson. Victoria is the bestselling author of three mystery series, the Lady Anne Addison Mysteries, the Vintage Kitchen Mysteries, and the Merry Muffin Mysteries. She is also the bestselling author of Regency and historical romances as Donna Lea Simpson. Her latest adventure in writing is a Regency-set historical mystery series, starting with A Gentlewoman's Guide to Murder. She blogs at Killer Characters. Visit her website at victoriahamiltonmysteries.com.