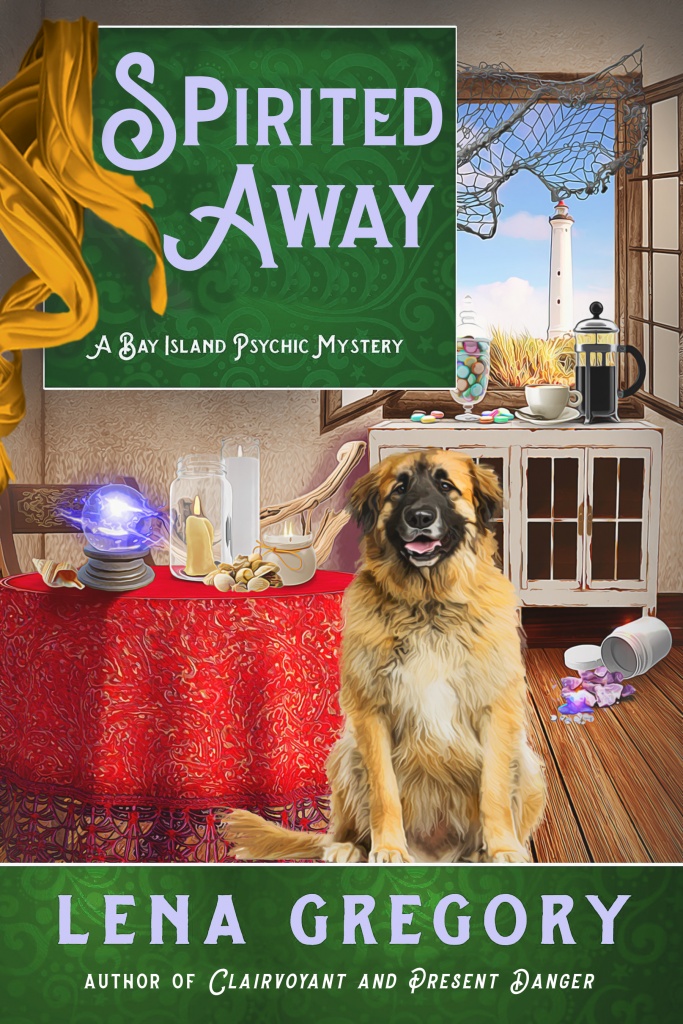 Spirited Away, the new Bay Island Psychic Mystery, is available now!
In the new Bay Island Psychic Mystery, psychic Cass Donovan is thrown into the middle of a macabre murder she never saw coming
With the summer tourist season on Bay Island in full swing, shop owner Cass Donovan barely has a minute to breathe, and things at Mystical Musings become even more hectic when a fight breaks out at one of her psychic readings. Shaken by the fracas and discouraged that her sixth sense seems to be on the blink, Cass is even more dispirited to learn that one of the men involved in the altercation was later found dead—and that a close friend of hers is the main suspect.
Desperate to help her friend prove his innocence and consumed by haunting visions, Cass follows the clues from one possible culprit to the next, including some very mysterious tourists and not a few questionable locals. And when the police turn to Cass to help them find out who committed the ghoulish deed, she knows she'll have to tread carefully, because her next grim premonition may be her last . . .
Praise for theBay Island Psychic Mystery series:
"The future shows much success for this series! Fun, vibrant characters (as well as a sexy smolder or two for good measure) give the novel just the right tone." —RT Book Reviewson Death at First Sight
"I loved the protagonist, Cass. She and her friends were very well developed, and felt like a group of people I'd like to get to know." —The Book's the Thing
"I stayed up far too late into the evening because I couldn't put it down. A well-crafted mystery with a quirky cast of characters, and plenty of twists and turns to keep you guessing to the end." —The Mysterious Ink Spoton Death at First Sight