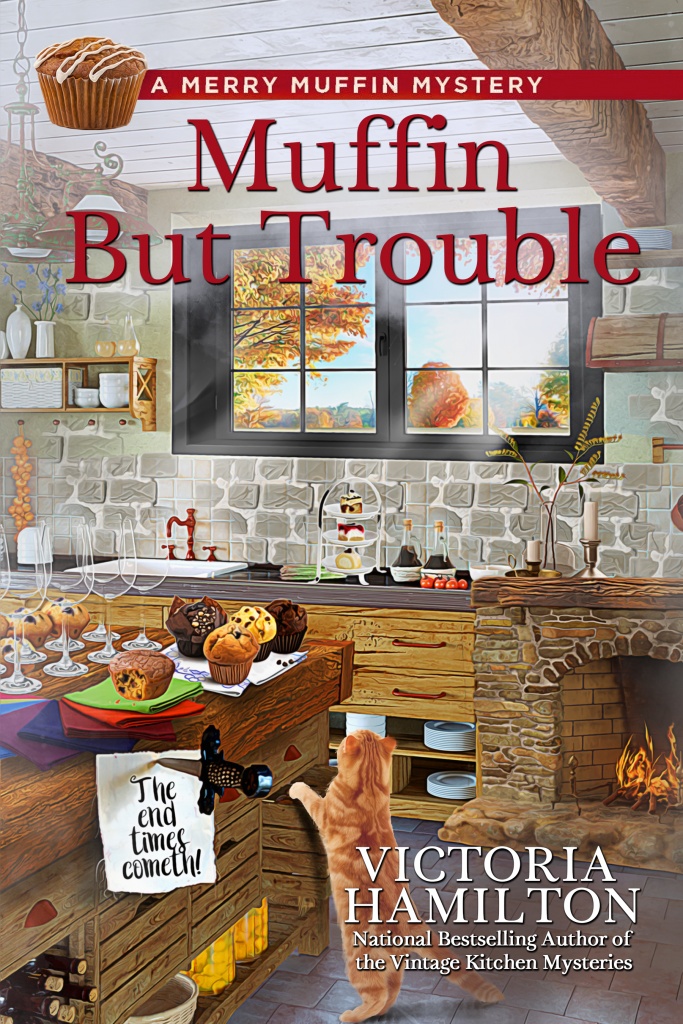 Muffin But Trouble, the new Merry Muffin Mystery by Victoria Hamilton, is available now!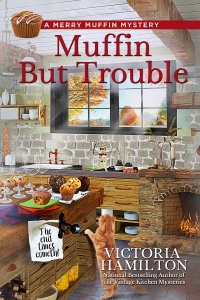 In the new Merry Muffin Mystery from the author of Muffin to Fear, baker Merry Wynter must confront a spiritual guru who may be up to something far from heavenly
With plans for a new performing arts center at Wynter Castle taking up all her time, baker Merry Wynter has been all but unaware of the fringe group compound near her small town—until a street preacher accosts her with taunts of doom and damnation. Worried that some of her close friends may have been lured in by the group and its charismatic leader, Merry begins digging into the ministry—and soon suspects they may have ties to the recent death of a young woman and the disappearance of many others.
With her rebellious teen friend Lizzie at her side, Merry steps in to confront the eerily submissive community and its misguided members, skeptical of their supposed spiritual leanings. When another young woman vanishes and Merry realizes the lives of people close to her are at stake, she will stop at nothing to uncover the group's sinister secrets before the murderous ministry can strike again . . .
Includes tasty baking recipes!
Praise for the Merry Muffin Mysteries:
"[Has] the ingredients for a wonderful cozy mystery series." —New York Times bestselling author Paige Shelton
"A great cozy with varied and interesting characters, nice plot with a few twists, and a good main character . . . Loved it!" —Mysteries and My Musings
"Merry Wynter's character is extremely well-developed . . . This is a great start to a promising new series for cozy mystery fans. Five Stars!" —Goodreads
About the Author:
Victoria Hamilton is the pseudonym of nationally bestselling romance author Donna Lea Simpson. She is the bestselling author of the Lady Anne Addison Mysteries, the Vintage Kitchen Mysteries, the Merry Muffin Mysteries, and a Regency-set historical mystery series, starting with A Gentlewoman's Guide to Murder. She blogs at Killer Characters. Visit her website at victoriahamiltonmysteries.com.