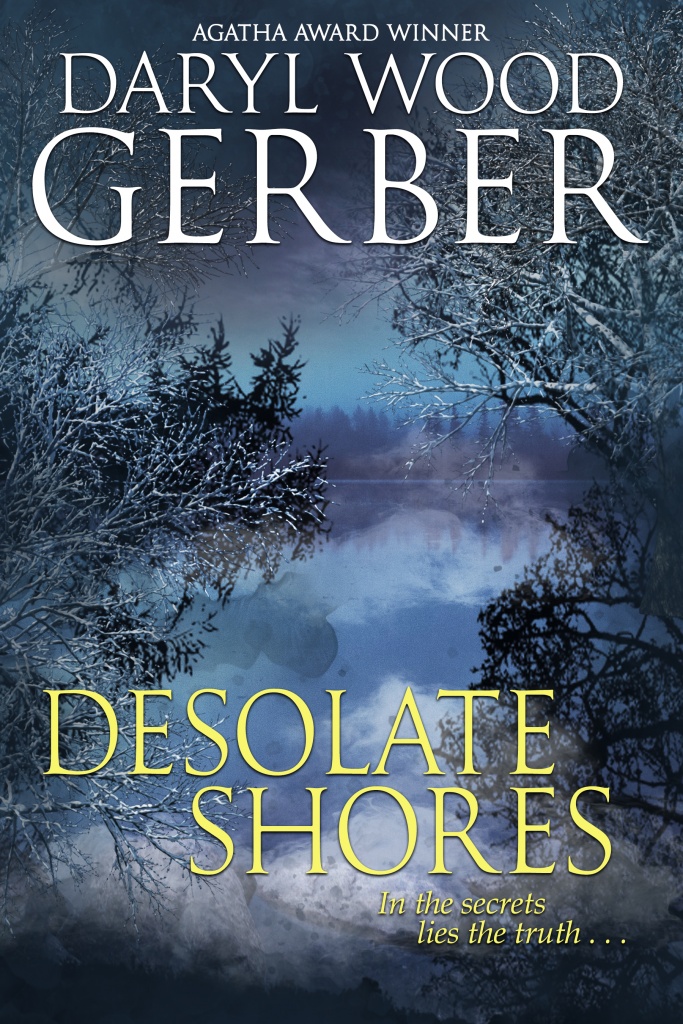 Daryl Wood Gerber, the Agatha Award–winning author of the Cookbook Nook Mysteries, returns with Desolate Shores, a novel of gripping suspense!
A chilling murder, an elusive killer, and a family mystery that hits too close to home
After finding the body of her best friend on the icy shores of Lake Tahoe, Aspen Adams refuses to stand by and watch as the local sheriff's department begins their search for the killer. Launching her own investigation, she's soon confronted with a growing array of secrets—both about the friend she thought she knew and about many of the people in her own life. As fragmentary clues and escalating dangers threaten to derail her, she must also cope with the disturbing behavior of her deadbeat sister and troubled teenage niece.
Determined to overcome her personal demons over past failures, Aspen is driven to unravel the conflicting evidence and a shifting range of suspects to bring the killer to justice, even as a family trauma unfolds that threatens to upend her life. And as her investigation inexorably leads her to a shocking discovery and taunts her with a solution that is just out of reach, Aspen realizes that the killer wants nothing more than to see her and her niece dead . . .
Praise for the Suspense Novels of Daryl Wood Gerber:
"The frantic plot will keep readers on edge." —Kirkus Reviews
"The novel's plot is thick and the prose is more than rich enough to sustain it. Its shifting perspectives will give readers an even greater sense of excitement as the many pieces of the puzzle fall into place. Readers will be shocked by this exciting, fast-paced thriller's twists and turns." —Kirkus Reviews
"Daryl Wood Gerber has proven again to be a gifted storyteller and one to watch in this genre. An absolute must-read!" —Escape with Dollycas
"This completely entertaining thriller—with taut suspense, a timely plot, devastating secrets, and a touch of romance—will have you turning pages as fast as you can. Fans of Meg Gardiner and Melinda Leigh will devour this!"  —Anthony, Agatha, and Mary Higgins Clark Award-winning author Hank Phillippi Ryan
"This is an edge-of-your-seat, can't-put-it-down thriller. If you like Dan Brown's thrillers you will want to read this!" —Goodreads
"An action-packed, suspense-filled, riveting book. I was glued to this story, could not put it down." —Goodreads