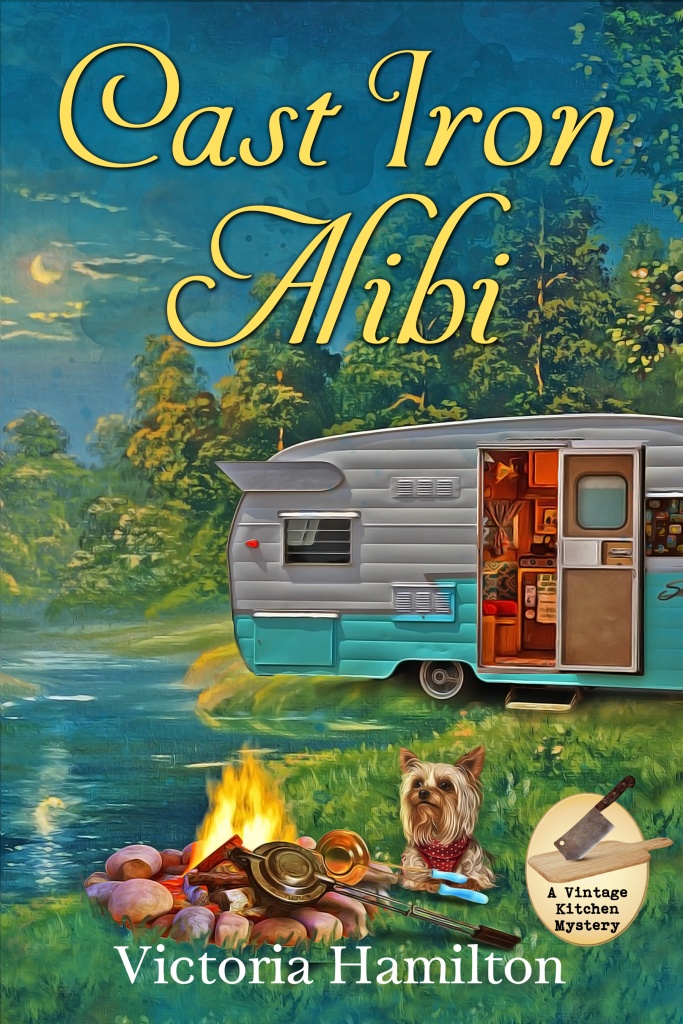 Cast Iron Alibi, a new Vintage Kitchen Mystery, is available now for pre-order!
In the new Vintage Kitchen Mystery from the author of Breaking the Mould, when an over-amorous handyman is found murdered, Jaymie will have to use every tool at her disposal to nab the culprit . . .
"I have loved this series from the first book . . . it's like returning to a favorite nook for a cup of tea. It will delight, entice, and drive a reader to want to solve the murder." —Goodreads on No Grater Danger
Looking forward to her girls-only college reunion vacation, Jaymie's on cloud nine at the idea of lazy trips to the beach, dinner cruises on the nearby river, and snug sleeping in the vintage trailer she's renovated. But no sooner does the group reconnect than her hopes turn to tension as petty squabbles and old acrimonies surface, along with tagalong friends, unexpected guests, and stalkerish ex-husbands. And when a local toolbelt Romeo with an eye for one of the women is found murdered, his home ablaze, the simmering hostility in the group suddenly shifts to secrecy.
Local law enforcement is zeroing in on the victim's best friend and girlfriend as the most likely suspects, but Jaymie's inquisitive instincts are telling her one of her former classmates may have been involved in the foul deed. Forced to navigate her fraught relationship with a local police detective and determined to uncover the myriad secrets her college friends are hiding, Jaymie knows she'll have to dig deep to figure out whose alibi is cast iron, and whose is flimsy as tin . . .
Includes a vintage recipe!