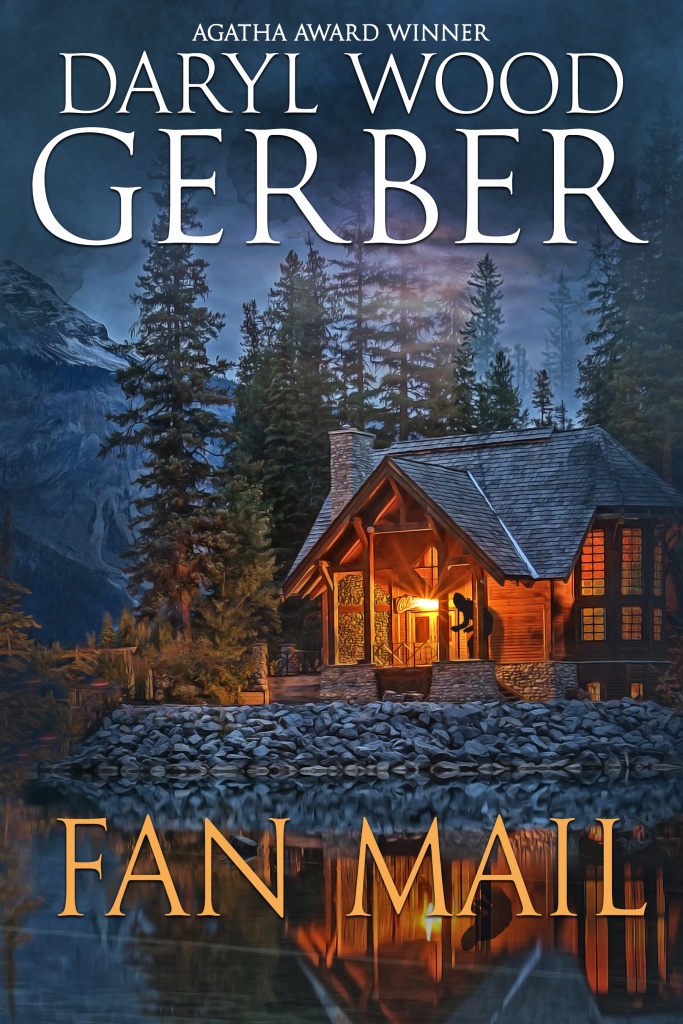 Fan Mail, a new Aspen Adams Novel of Suspense from Daryl Wood Gerber, is available now!
Agatha Award–winning and national bestselling author Daryl Wood Gerber returns with a dark new novel of suspense . . .
An adoring fan and a string of murders: a demented show of love that leaves no one safe . . .
Local celebrity news anchor Gloria Morning is used to receiving declarations of love and praise in her weekly fan letters, but when a Lake Tahoe doctor is murdered and she gets an anonymous note telling her it was done for her glory, her appreciation turns to panic. Unsure of where else to turn, she enlists the help of novice private investigator Aspen Adams. No sooner does Aspen begin digging into who sent the macabre note than another murder occurs, followed by another note, and she soon realizes she's up against a ruthless and deranged killer.
Working with scant clues and a puzzling array of potential suspects, Aspen is determined to unearth the elusive connection between the victims and her client. But as the body count grows and the murderer remains a mystery to both her and the police, Aspen discovers she's gotten closer to the killer than she ever imagined, and now she must risk everything she holds dear to stop the killings, including her own life . . .
Praise for the Suspense Novels of Daryl Wood Gerber:
"This completely entertaining thriller—with taut suspense, a timely plot, devastating secrets, and a touch of romance—will have you turning pages as fast as you can. Fans of Meg Gardiner and Melinda Leigh will devour this!" —Anthony, Agatha, and Mary Higgins Clark Award-winning author Hank Phillippi Ryan
"Daryl Wood Gerber has proven again to be a gifted storyteller and one to watch in this genre. An absolute must-read!" —Escape with Dollycas
"Desolate Shores is an intriguing romantic suspense with a deceased friend, a dangerous killer, shady suspects, a captivating cop, and killer clues . . ." —The Avid Reader Blog
"Desolate Shores is an absolutely amazing start to a new suspense series! This book has everything I look for in a reading experience . . ." —ChewieTellsAll blog
About the Author:
Agatha Award–winning and nationally bestselling author Daryl Wood Gerber is the author of the Cookbook Nook Mysteries, the French Bistro Mysteries, the Cheese Shop Mysteries (as Avery Aames), and stand-alone suspense thrillers. Little known facts about Daryl are that she's jumped out of a perfectly good airplane, has hitchhiked around Ireland by herself, and has appeared on an episode of Murder, She Wrote. She loves to read, cook, and golf, and has a frisky Goldendoodle named Sparky who keeps her in line!