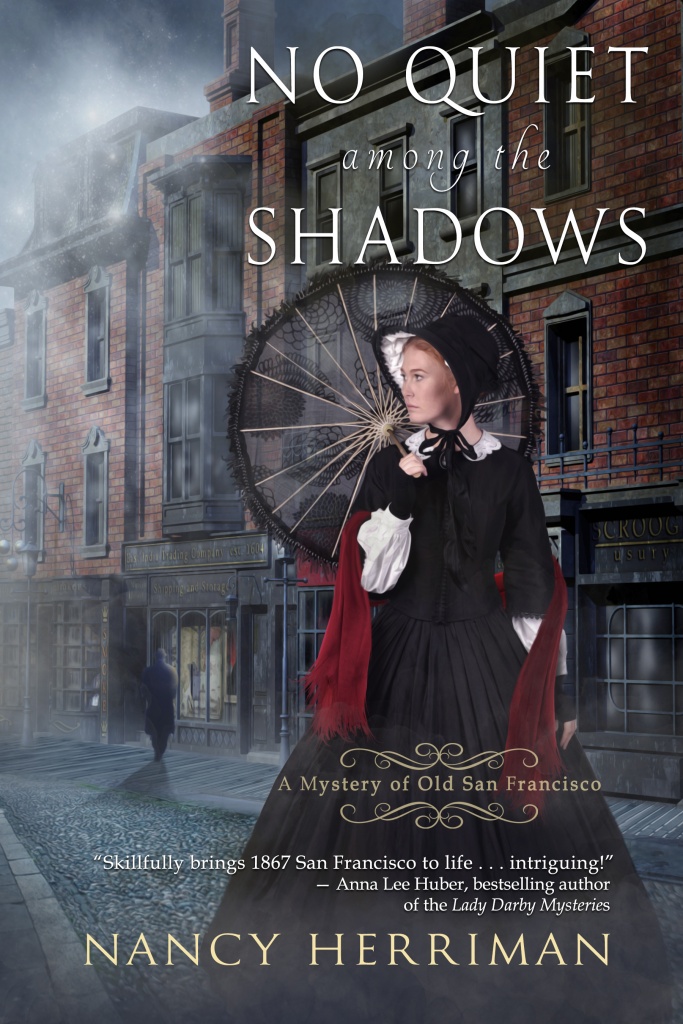 No Quiet among the Shadows, a new Mystery of Old San Francisco, is available now!
In a new Mystery of Old San Francisco, Celia and Nick must look for answers among the dead to stop a killer among the living . . .
"Skillfully brings 1867 San Francisco to life . . . intriguing!" —Anna Lee Huber, bestselling author of the Lady Darby Mysteries
With the city's Fourth of July celebrations in full swing, Celia Davies has stolen a moment away from her nursing duties to take in the festive spectacle, but is stunned when she spots the one person she thought she'd never see again—her supposedly dead husband, Patrick. Moments later, the investigator who had confirmed Patrick's death is killed when he suspiciously falls from a high window, and Celia begins to fear that the roguish man she married has returned to haunt her life once again.
Joining forces with Detective Nick Greaves to get to the bottom of the mystery, Celia is soon drawn into a murky séance group, where the voices of the dead suggest that everyone involved in the case is engaged in some sort of fraud or deception. Determined to discover which of them might be a murderer, Celia and Nick will find themselves following a trail of clues that leads them down dark alleys into a shadowy tangle of spiritualism, altered identities, traumatic pasts, and secrets worth killing for . . .