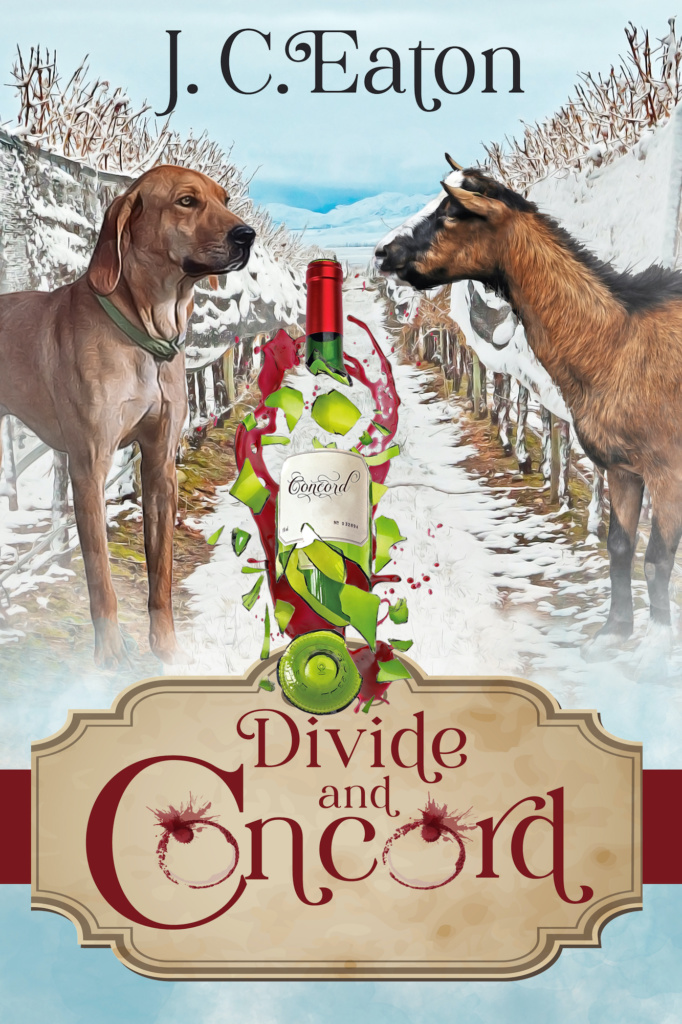 Divide and Concord, a new Wine Trail Mystery, is available now!
Norrie Ellington is a sucker for doing good deeds, but when she agrees to let a film crew use her winery as a backdrop and one of them turns up dead, she'll have to act fast because this crew knows how to put on an act . . .
When screenwriter and winery co-owner Norrie Ellington agrees to let her producer film a movie scene at Two Witches Winery, her biggest concerns revolve around the crew trampling her precious vines and starstruck fans crowding the vineyard to spot the famous actors. But nothing had prepared her for the film's director, an unbearable diva with a growing list of unreasonable demands—along with a growing list of enemies. And when the director turns up dead, apparently the victim of foul play, a very public altercation Norrie had with the victim the day before puts her in the spotlight as the lead suspect.
Knowing she'll have to root out the killer herself to get off the narrow-minded local sheriff's most-wanted list, Norrie compiles a large selection of potential suspects, including vengeful actors the director had once blacklisted and even the director's estranged husband, a high-profile candy magnate trying to bring a burgeoning market for concord grapes to the region. Weeding out false leads and planted clues, Norrie knows it'll take some quick thinking to track down the culprit, before she becomes the murderer's next target in a deadly harvest . . .
Praise for the Books of J. C. Eaton:
"A sparkling addition to the Wine Trail Mystery series. A toast to protagonist Norrie and Two Witches Winery, where the characters shine and the mystery flows. This novel is a perfect blend of suspense and fun!" ―Carlene O'Neil, author of the Cypress Cove Mysteries, on Chardonnayed to Rest
"A thoroughly entertaining series debut, with enjoyable yet realistic characters and enough plot twists―and dead ends―to appeal from beginning to end." ―Booklist, starred review, on Booked 4 Murder
"Filled with clues that make you go 'Huh?' and a list of potential subjects that range from the charming to the witty to the intense. Readers root for Phee as she goes up against a killer who may not stop until Phee is taken out well before her time. Enjoy this laugh-out-loud funny mystery that will make you scream for the authors to get busy on the next one." ―Suspense Magazine on Molded 4 Murder
About the Author:
J. C. Eaton is the pen name of husband-and-wife writing team Ann I. Goldfarb and James E. Clapp. They are the authors of the Wine Trail Mysteries, the Sophie Kimball Mysteries, and the Marcie Rayner Mysteries. In addition, Ann has published nine YA time travel mysteries under her own name. You can learn more about Ann and Jim at jceatonmysteries.com, jceatonauthor.com, facebook.com/JCEatonauthor, and timetravelmysteries.com.