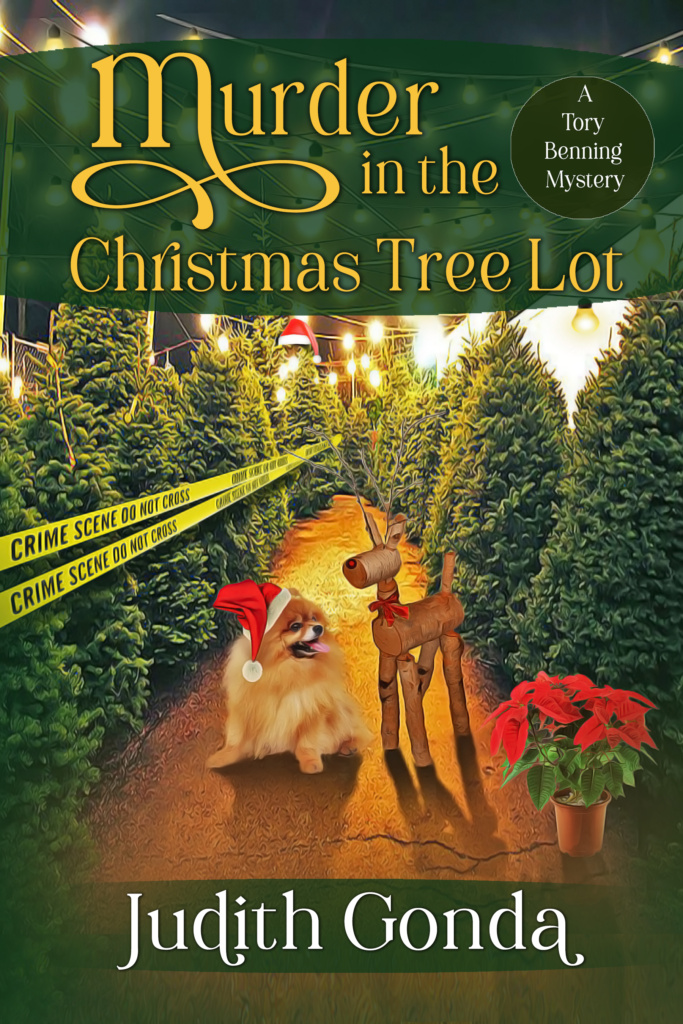 Murder in the Christmas Tree Lot is available now!
Landscape architect Tory Benning returns in a holiday mystery tied up with a bow!
Still struggling with the death of her husband, Tory Benning is doing her best to get into the festive spirit of the holiday season, but when her landscaping company's email is hacked and there's a break-in at the office, it's enough to make her see red. And then the unthinkable happens, when the owner of a specialty food truck is brutally slain at the company's Christmas tree lot, and Tory finds herself mired in murder once again.
With a long list of suspects—including an untold number of revelers disguised in Santa suits, seasonal employees handling tree sales, and even a vengeful jilted suitor—the police investigation grinds along slowly and methodically. But as Tory begins piecing together clues on her own, she finds she's the target of a menacing stalker who may be out to do more than just scare her. Refusing to be intimidated, Tory vows to nab the culprit, even if it means that catching a Christmas killer has become her lot in life . . .
About the Author:
Judith Gonda is a mystery writer and Ph.D. psychologist with a penchant for Pomeranians and puns, so it's not surprising that psychology, Poms, and puns pop up in her amateur sleuth mysteries featuring landscape architect Tory Benning.