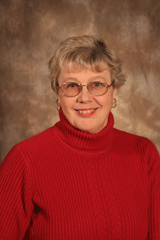 Elizabeth Kane Buzzelli
USA Today bestselling author Elizabeth Kane Buzzelli moved to the shores of a little lake between Mancelona and Kalkaska, Michigan, much like the protagonist of her Emily Kincaid mystery series. She lives, sometimes uncomfortably, with the crows and bears and turtles and finds the material for her writing in the villages and forests that surround her. With degrees from Macomb County Community College, Oakland University, and the University of Michigan, she now teaches creative writing at Northwestern Michigan College extended education and at writers' conferences around the country.
In addition to writing her bestselling Emily Kincaid Mysteries and Little Library Mysteries, Elizabeth is also fascinated with the craft of the short story, and hers have appeared in The Creative Woman, The Driftwood Review, Passages North, The MacGuffin, Quality Women's Fiction (Great Britain), and elsewhere. With a grant from the State of Michigan she also created short stories that have been produced onstage as well as being read on NPR.
For many years she taught in the International Women's Guild summer program at Skidmore College and appeared as a moderator and panelist at writing conferences. Her fascination with all things murderous began with a love for puzzles of all sorts, which was handed down to her by a mother who devoured mysteries. Sometimes playful, sometimes deadly serious, her books reflect a wide interest in women's lives and futures.