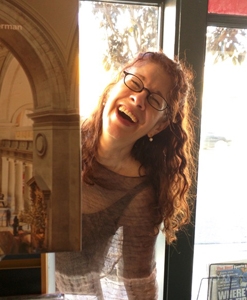 Wendall Thomas
Wendall Thomas is the author of the Anthony-, Macavity-, and Lefty-nominated Cyd Redondo Mysteries. Her short fiction appears in the crime anthologies LAdies Night, Last Resort, and Murder-a-Go-Go's. Originally from Chapel Hill, North Carolina, she teaches in the Graduate Film School at UCLA, works as a script consultant, and lectures internationally on screenwriting.
Her Cyd Redondo travel agent series, including Lost Luggage, Drowned Under, and Fogged Off, is inspired by screwball capers like Romancing the Stone, Charade, Bringing Up Baby, and the Mrs. Pollifax novels she adored in her youth.
Prior to writing novels, Wendall was the happy-hour musical entertainment at the Jared Coffin House on Nantucket Island, performed between crab races at the Half Mast on Marathon Key, was the first single woman to teach at the then all-male Deerfield Academy, was the director's assistant on the film Young Guns and an entertainment reporter for MTV, wrote A&E's Biography of Maureen O'Hara, and adapted Wilkie Collins's The Moonstone for a PBS children's show. She also wrote and developed projects for Disney, Warner Brothers, Showtime, Universal, A&E, NBC, and RKO, and was lucky enough to write Melissa Etheridge's speech for Bonnie Raitt's induction into the Rock and Roll Hall of Fame in 2000.
She's mad for Tasmania and Henry James, could eat spaghetti and meatballs every day, and lives with her English husband in Los Angeles. You can visit her website at www.wendallthomas.com/.
Be sure to check out her latest guest blogs at . . .
Type M for Murder: https://typem4murder.blogspot.com
Jungle Red Writers: https://www.jungleredwriters.com/
Career Authors: https://www.careerauthors.com/
And don't miss these Q&A's with Wendall and the lovable Cyd Redondo at Dru's Book Musings:
https://drusbookmusing.com/word-with-wendall-thomas/