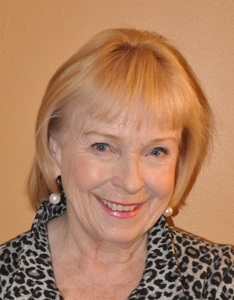 Mary Jane Maffini
Lapsed librarian and former mystery bookseller Mary Jane Maffini is the author of three and a half mystery series. All five of her Charlotte Adams professional organizer mysteries have been optioned for television. The series is being reissued by Beyond the Page Publishing and she is hard at work on some new Charlotte adventures.
There are six books in the Camilla MacPhee series set in Canada's capital, Ottawa. Two Fiona Silk capers take place in a quirky village in West Quebec.
Mary Jane has published two dozen crime short stories in major mystery and consumer magazines, including Ellery Queen's Mystery Magazine and Chatelaine, as well as several anthologies. Her stories have been reissued in The World's Finest Mystery and Crime Stories, 3rd edition (Forge), Best Canadian Crime Stories (Quarry Press) and The Penguin Book of Crime Stories. She is a charter member of The Ladies Killing Circle and has stories in all seven of the group's anthologies.
As Victoria Abbott, she collaborated on the five collector mysteries with her daughter, Victoria. Book Four, The Marsh Madness, won the 2015 Bony Blithe for mysteries that make us smile.
In addition to the Crime Writers of Canada's Derrick Murdoch Award, Mary Jane holds three Arthur Ellis Awards for short stories and an Agatha Award (Malice Domestic) for best short story. The Busy Woman's Guide to Murder (Charlotte Adams Mystery #5) won the 2012 Romantic Times Award for Amateur Sleuth.
She was also shortlisted for the Anthony Award for Best Short Story (Bouchercon), and The Dead Don't Get Out Much was nominated for the Barry Award for Humorous Mystery in 2006. Other Arthur Ellis nominations include: Best First Novel for Speak Ill of the Dead and Best Novel for Lament for a Lounge Lizard and three other crime short stories.
She has recently completed You Light Up My Death, Camilla MacPhee Mystery #7. Mary Jane lives and plots in Manotick, Ontario, with a cluster of mischievous dachshunds at her feet. Her husband sleeps with one eye open. You can read more about Mary Jane and her books at maryjanemaffini.com.