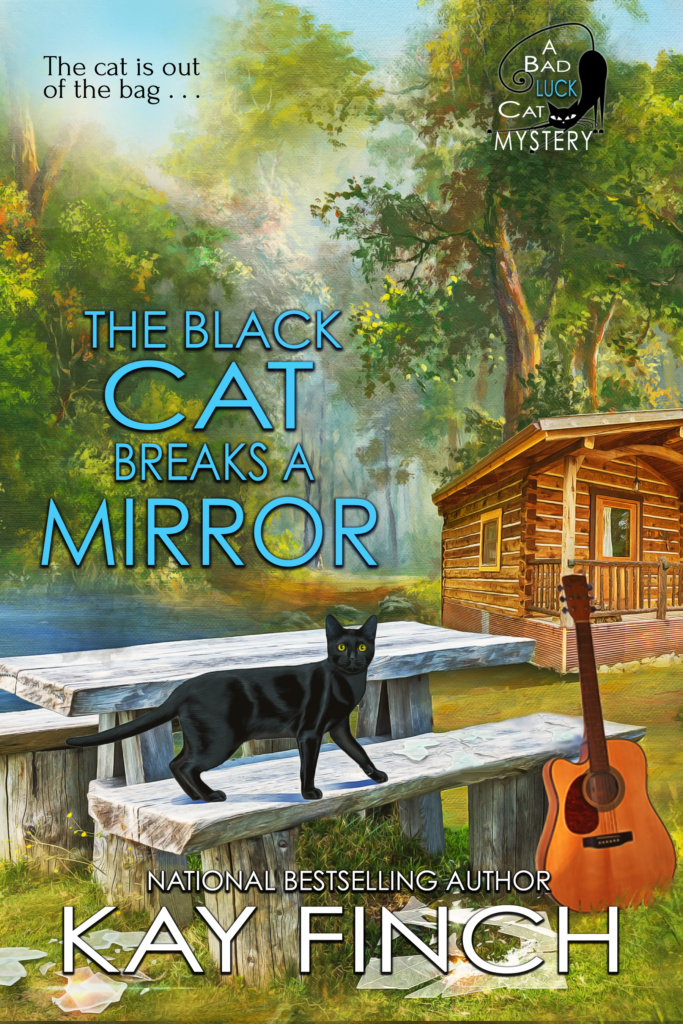 Mystery novelist Sabrina Tate and her cat Hitchcock are headed to a country music show, but there's a killer on the loose who plans to end the evening with a deadly Texas two-step . . .
As the summer tourist season draws to a close in Lavender, Texas, Sabrina has invited her brother and nephews for the highly anticipated concert of Colt Jamison, whose hit song "Broken Mirror" is rising to the top of the Nashville charts. But their stay begins on a sour note when one of the boys stumbles upon the dead body of Jamison's former public relations manager—a man who'd long ago burned his bridges in town, leaving no shortage of suspects in the murder.
As Sabrina is reluctantly drawn into the investigation, she's confronted with a country singer who may be harboring more than a few dark secrets, an overzealous fan club president who may be up to her ears in criminal activities, and someone leaving shards of broken mirrors scattered all over town. Just as Sabrina narrows the list of suspects and closes in on the culprit, she realizes that seven years of bad luck may be the least of her worries . . .
Includes mouthwatering dessert recipes!
Praise for the Bad Luck Cat Mysteries:
"I loved every page of Black Cat Crossing, and I can't wait for a return visit to Lavender." —Miranda James, New York Times bestselling author
"Finch has, yet again, offered a great tale of female and feline that cozy readers will love." —Suspense Magazine
"Hitchcock and Sabrina make a wonderful detective team, and I can't wait to read about their next big case." —TheBookReview.com
"Don't miss out on this humorous well-written cozy! You'll be turning pages as fast as you can to find out whodunit!" —MyShelf