Posts Tagged 'former actress'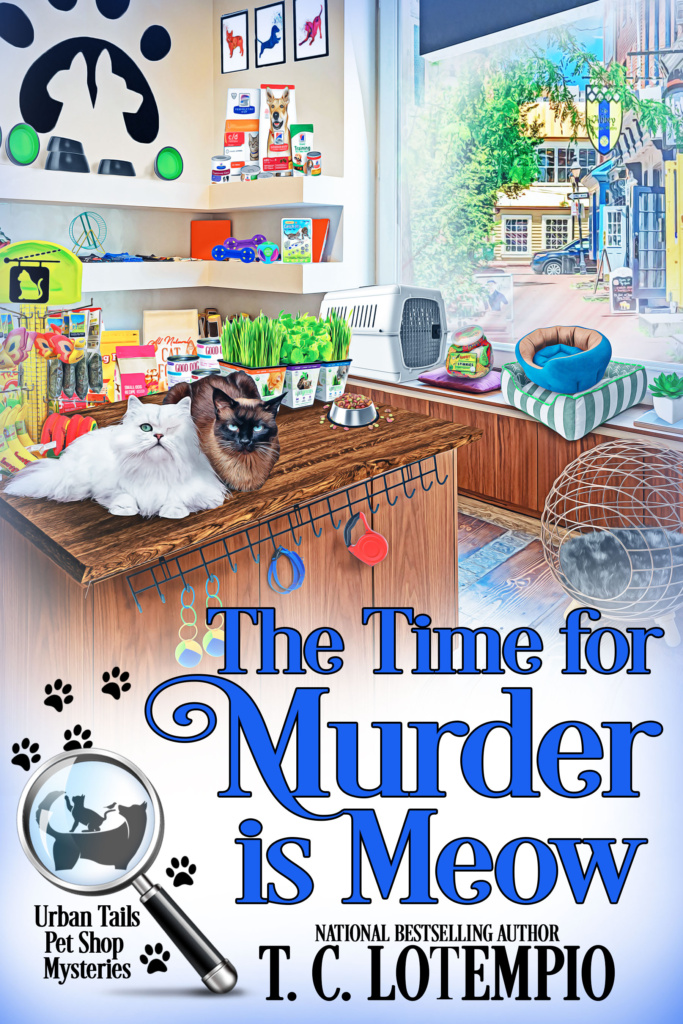 Shell McMillan and her furry sidekicks aren't kitten around when they set out to catch a killer . . .
When her TV series is canceled, struggling actress Shell McMillan considers it a blessing in disguise. A beloved aunt who recently died left her a pet shop in her will, and she sees it as the perfect chance to walk away from Hollywood and make a fresh start in the sleepy town of Fox Hollow.
But adjusting to small-town life won't be easy, as Shell realizes when the head of the museum board is found murdered not long after Shell had a very public argument with her. And when the new kid in town is fingered for the crime, she'll have to rely on her own wit and pluck and the kindness of strangers to get herself off the hook.
Desperate to exonerate herself and catch the real culprit, Shell begins digging into the lives of the local residents, and she quickly discovers that the victim had no shortage of enemies. As the suspect list grows and time runs short, Shell and her cats will have to claw their way out of danger—and it's meow or never . . .
"A buoyant start to a new series . . . Fans of feline mysteries will relish The Time for Murder Is Meow's pet shop framework in this story of finding one's second act." —Foreword Reviews
"An entertaining series debut . . . Feline-loving cozy fans will be satisfied." —Publishers Weekly
About the Author:
T. C. LoTempio is the national bestselling author of the Nick and Nora Mysteries, the Urban Tails Pet Shop Mysteries, and the Cat Rescue Mysteries. For more information, check out her and her cat Rocco's blog at www.catsbooksmorecats.blogspot.com and visit her website at www.tclotempio.net.