Posts Tagged 'high school'
Fans of Marie Kondo and mysteries will love this series!
Professional organizer Charlotte Adams finds herself caught up in a very messy murder . . .
After freeing herself from a cheating fiancé and the other useless clutter in her life, Charlotte Adams moves back to her hometown in Upstate New York to make a fresh start as a professional organizer. But she's about to learn that foul play can creep into even the most well-ordered life.
Eager to get her new career started, Charlotte agrees to take on a job from the former high school teacher who filled all her students' lives with chaos and confusion. But no sooner does Charlotte begin digging through years of accumulated junk than she finds her first client dead—and herself named as the main suspect.
While any number of the victim's former students had a motive for murder, Charlotte knows that death is rarely that tidy, and she can't help meddling in the investigation to prove herself innocent and repair her sullied reputation. But the killer has a to-do list of their own, and the first item is to clean up a little mess named Charlotte Adams . . .
Organizing Tips Included!
Praise for the Books of Mary Jane Maffini:
"A comedic, murderous romp . . . Maffini is a relaxed, accomplished, and wickedly funny writer." —The Montreal Gazette
"Mary Jane Maffini provides a first-rate, well-organized whodunit . . . A new series that is fun to read." —Midwest Book Review
"Maffini's new series . . . is off to a brilliant start with this fast-paced mystery!" —Romantic Times
"Deserves top marks for creating an entertaining, fast-paced thriller filled with witty one-liners, snappy dialogue and crackling suspense." —The Strand Magazine
"I'll look forward to a long life for this series." —Deadly Pleasures
"Plenty of twists and turns that kept me turning the pages until the last sentence." —Dru's Book Musings
"Maffini is a relaxed, accomplished and wickedly funny writer . . ." —The Times Colonist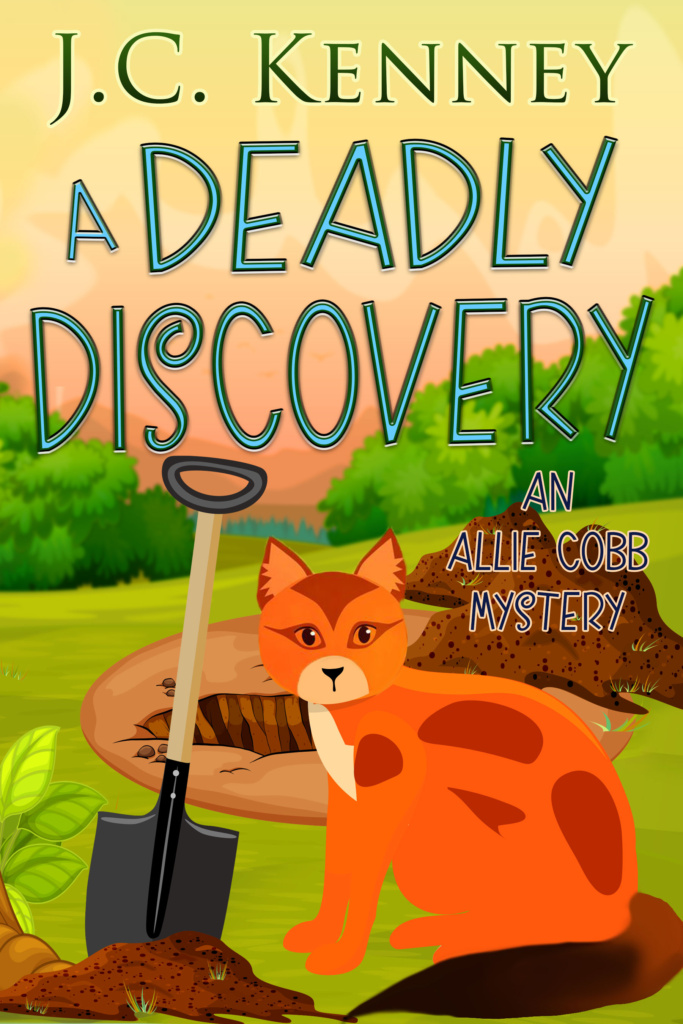 Certain she's seen more than enough death for one lifetime, literary agent Allie Cobb is ready to close the book on her amateur sleuthing, even when she learns that an unidentified body has been unearthed in a local state park. But when a worn and haunted-looking woman shows up on her doorstep with a grim story about her young daughter's disappearance twenty years ago—and the police confirm that the recently discovered body is hers—Allie can't bear to turn the poor woman away.
Determined to uncover the truth about the young woman's murder, Allie begins delving into the circumstances of her life and those she knew so many years before. And when she meets powerful resistance from those she questions—many of whom are now trusted leaders in her small, tight-knit community—she's sure she's on the right track. But as she narrows down the list of suspects, Allie realizes too late that a cold-blooded killer is dead-set on keeping the secrets of the past buried, and it will take all her wit and cunning to avoid becoming the second young woman to meet an untimely end . . .
Praise for the Allie Cobb Mysteries:
"Mr. Kenney has written a complicated mystery . . . The killer reveal was so entertaining and the takedown was something I had never seen in a cozy mystery." —Escape With Dollycas
"Full of charm, great characters, and plenty of small details, making it perfect for fans of cozies." —Books a Plenty Book Reviews
"A Genuine Fix is a lighthearted cozy mystery with a cunning cat, a disagreeable victim, a mound of mulch, a tolerant police chief, and one determined bicycle-riding literary agent." —The Avid Reader
"The story behind the mystery and Allie's interaction with family and friends . . . [are] character-driven and peopled by characters that are easy to become attached to and invested in." —I Read What You Write
"I was pleasantly surprised by how much I enjoyed getting to know Allie and her friends . . . A Mysterious Mix Up is a quick and easy cozy mystery." —Christy's Cozy Corner
About the Author:
Award-winning and bestselling author J. C. Kenney grew up in a household filled with books by legends like Agatha Christie and Lilian Jackson Braun, so it was no surprise when he found himself writing mysteries. When he's not writing, you can find him following IndyCar racing or listening to music. He lives in Indianapolis with his wife, two children, and a cat who is the inspiration for Ursula in the Allie Cobb Mysteries.