Posts Tagged 'Massachusetts'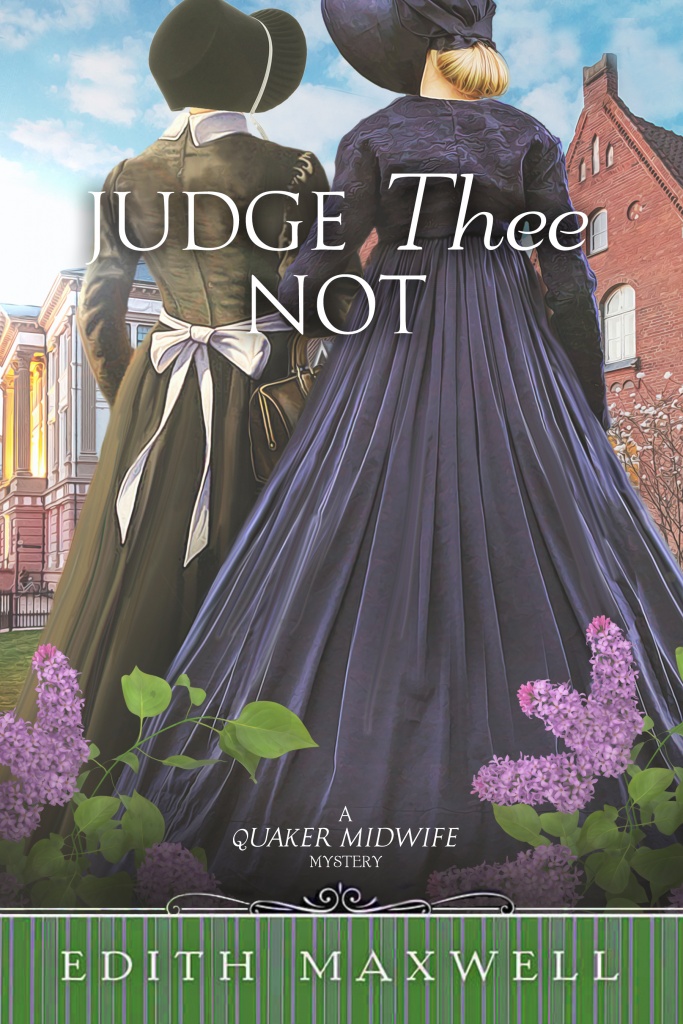 "Elegant and well-crafted, rich in period detail, Edith Maxwell's latest foray is a stunner!" —Susanna Calkins, author of the award-winning Lucy Campion Mysteries and the Speakeasy Mysteries
Quaker midwife Rose Carroll must fight bias and blind assumptions to clear the name of a friend when a murderer strikes in nineteenth-century Massachusetts . . .
No stranger to judgmental attitudes in her small town of Amesbury, Quaker midwife Rose Carroll is nonetheless stunned when society matron Mayme Settle publicly snubs her good friend Bertie for her nontraditional lifestyle. When Mrs. Settle is later found murdered—and a supposed witness insists Bertie was spotted near the scene of the crime—the police have no choice but to set their sights on the slighted woman as their main suspect.
Rose is certain her friend is innocent of the heinous deed, and when Rose isn't busy tending to her duties as midwife, she enlists the help of a blind pregnant client—who's endured her own share of prejudice—to help her sift through the clues. As the two uncover a slew of suspects tied to financial intrigues, illicit love, and an age-old grudge over perceived wrongs, Rose knows she'll have to bring all her formidable intelligence to bear on solving the crime. Because circumstantial evidence can loom large in small minds, and she fears her friend will soon become the victim of a grave injustice . . .
Praise for the Quaker Midwife Mysteries:
"Through Quaker Rose Carroll's resourceful sleuthing—and her midwifery—we are immediately immersed in the fascinating peculiarities, tensions and secrets of small-town life in late-19th-century Amesbury." —Susanna Calkins, author of the award-winning Lucy Campion Mysteries and the Speakeasy Mysteries
"Edith Maxwell's latest Quaker midwife mystery teems with authentic period detail that fascinates as it transports the reader back to a not-so-simple time. A complex, subtle, and finely told tale, Judge Thee Not's sensitive portraits and vivid descriptions, along with Rose Carroll's humanity, intelligence, and—yes—snooping, make this a sparkling addition to a wonderful series. A sublimely delightful read." —James W. Ziskin, author of the award-winning Ellie Stone Mysteries
"The historical setting is redolent and delicious, the townspeople engaging, and the plot a proper puzzle, but it's Rose Carroll—midwife, Quaker, sleuth—who captivates in this irresistible series . . ." —Catriona McPherson, Agatha-, Anthony- and Macavity-winning author of the Dandy Gilver series
"Not only is it a well-plotted, intelligent mystery, it also shines light on how women were treated—and, in many cases, mistreated—by people they trusted for help in desperate situations. Highly recommended." —Suspense Magazine
"Clever and stimulating novel . . . masterfully weaves a complex mystery." —Open Book Society
"Riveting historical mystery . . . [a] fascinating look at nineteenth-century American faith, culture, and small-town life." —William Martin, New York Times bestselling author of Cape Cod and The Lincoln Letter
About the Author:
Agatha- and Macavity-nominated author Edith Maxwell writes the Amesbury-based Quaker Midwife historical mysteries, the Local Foods Mysteries, and award-winning short crime fiction. As Maddie Day she writes the Country Store Mysteries and the Cozy Capers Book Group Mysteries. A long-time Quaker and former doula, Maxwell lives north of Boston with her beau, two elderly cats, and an impressive array of garden statuary. She blogs at WickedAuthors.com and KillerCharacters.com. Read about all her personalities and her work at edithmaxwell.com.