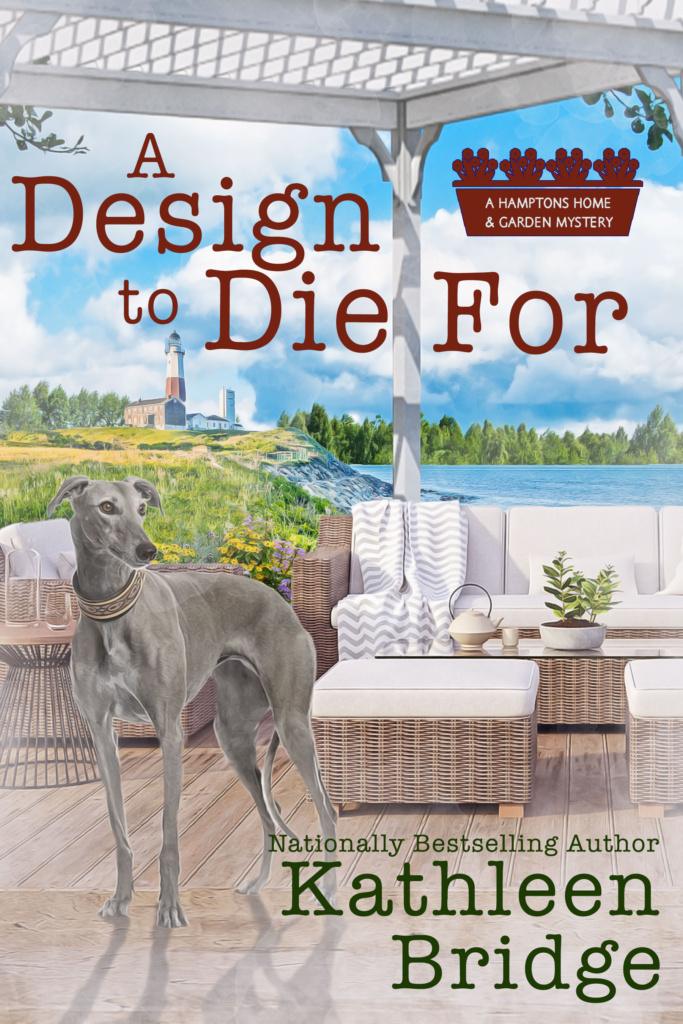 "Discerning cozy mystery fans who delight in well-developed characters, rich detail, and a smart plotline will find that Kathleen Bridge's A Design to Die For is their cup of tea!" —Ellery Adams, New York Times and USA Today Bestselling Author
Montauk's first annual Designer Showhouse was meant to be a collaborative event, so decorator Meg Barrett can only despair at the group of cutthroat designers scheming to sabotage each other on the project, not to mention the oddball collection of ghost hunters slinking around to investigate a supposedly haunted cottage. But when one of the owners of the showhouse is found murdered on the rocky beach below, Meg suddenly finds herself clashing with local police because of evidence that points to her as a prime suspect.
Desperate to clear her name and track down the real culprit, Meg discovers that many of her fellow designers despised the victim for his unscrupulous business dealings, while others were speculating about his extramarital affairs. And as more secrets emerge about both the deceased and the many outsiders who have come together for the showhouse, Meg realizes she'll have to decipher a murky pattern of clues to escape the killer's deadly designs on her . . .
Includes scrumptious recipes and vintage decorating tips!
Praise for the Hamptons Home & Garden Mysteries:
"A delightful sneak peek into life in the Hamptons, with intricate plotting and a likeable, down-to-earth protagonist. A promising start to a promising series." —Suspense Magazine on Better Homes and Corpses
"An excellent read." —RT Book Reviews on Hearse and Gardens
"Ghostal Living is a marvelously entertaining tale of revenge, murder, quirky characters—and disappearing books! With a clever protagonist, wonderful details of life in the Hamptons, and plot twists on top of plot twists, Kathleen Bridge will have mystery readers clamoring for more." —Kate Carlisle, New York Times bestselling author
About the Author
Kathleen Bridge is the national bestselling author of the Hamptons Home & Garden Mystery series and the By the Sea Mystery series. A member of Sisters in Crime and Mystery Writers of America, she is also the author and photographer of an antiques reference guide, Lithographed Paper Toys, Books, and Games. Kathleen teaches creative writing in addition to working as an antiques and vintage dealer, and blissfully lives on a barrier island in Florida. Readers can visit her on the web at www.kathleenbridge.com.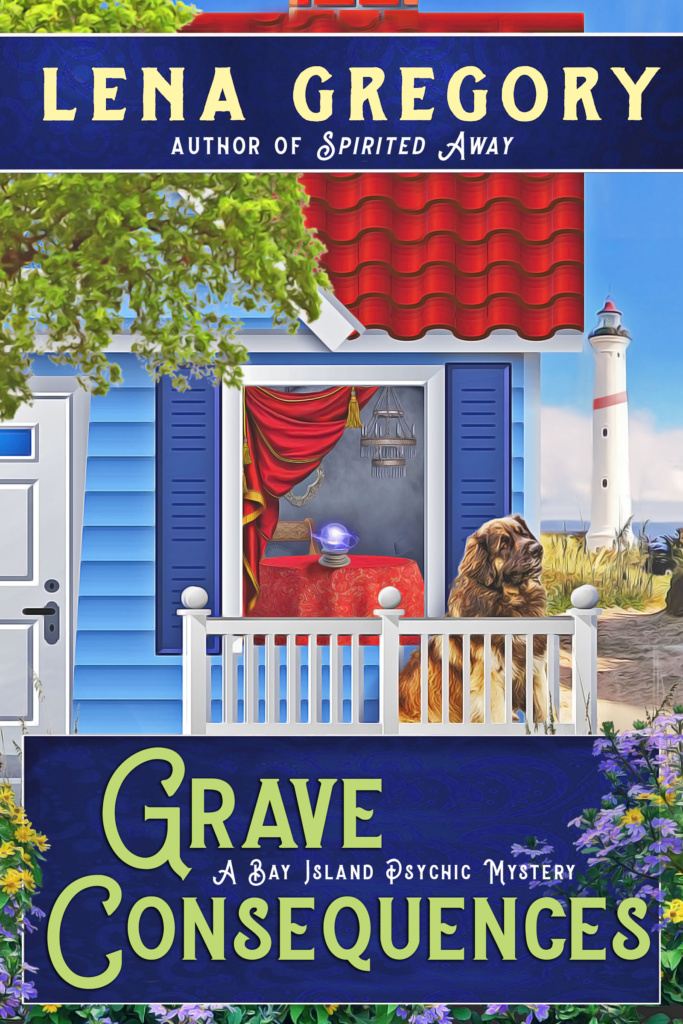 Cass Donovan is reminded that you can't believe everything you hear, especially when it comes from the dead . . .
When stories begin circulating of a centuries-old ghost haunting the Bay Island lighthouse, Cass is caught up in mystical happenings of her own, with countless voices from the beyond all clamoring for her attention with dire warnings. But before she has a chance to learn whether there's a connection between the rumored ghost and her restless visitors, the lighthouse keeper mysteriously falls to his death, and Cass's reputation for communing with the dead lands her right in the middle of the police investigation.
Cass knows the victim was no saint, as he made little effort to hide his philandering ways from his wife or anyone else, and often acted out with no thought for the feelings of others. But had he finally gone too far, or were there more menacing motives behind his murder? As Cass begins building a list of suspects, including the man's supposedly grieving wife and a mysterious new woman in town, she also turns her ear to those otherworldly voices, hoping for a clue. And as she begins to close in on the culprit, she realizes too late that if she's not careful, she'll soon be communicating with the dead in person . . .
Praise for the Bay Island Psychic Mystery series:
"The future shows much success for this series! Fun, vibrant characters (as well as a sexy smolder or two for good measure) give the novel just the right tone." —RT Book Reviews on Death at First Sight
"I loved the protagonist, Cass. She and her friends were very well developed, and felt like a group of people I'd like to get to know." —The Book's the Thing
"I stayed up far too late into the evening because I couldn't put it down. A well-crafted mystery with a quirky cast of characters, and plenty of twists and turns to keep you guessing to the end." —The Mysterious Ink Spot on Death at First Sight
About the Author:
Lena Gregory is the author of the Bay Island Psychic Mystery series, which takes place on a small island between the north and south forks of Long Island, New York, and the All-Day Breakfast Café Mystery series, which is set on the outskirts of Florida's Ocala National Forest.
Lena grew up in a small town on the south shore of eastern Long Island. She recently relocated to Clermont, Florida, with her husband, three kids, son-in-law, and four dogs. Her hobbies include spending time with family, reading, jigsaw puzzles, and walking. Her love for writing developed when her youngest son was born and didn't sleep through the night. She works full-time as a writer and freelance editor and is a member of Sisters in Crime.