Posts Tagged 'short story collection'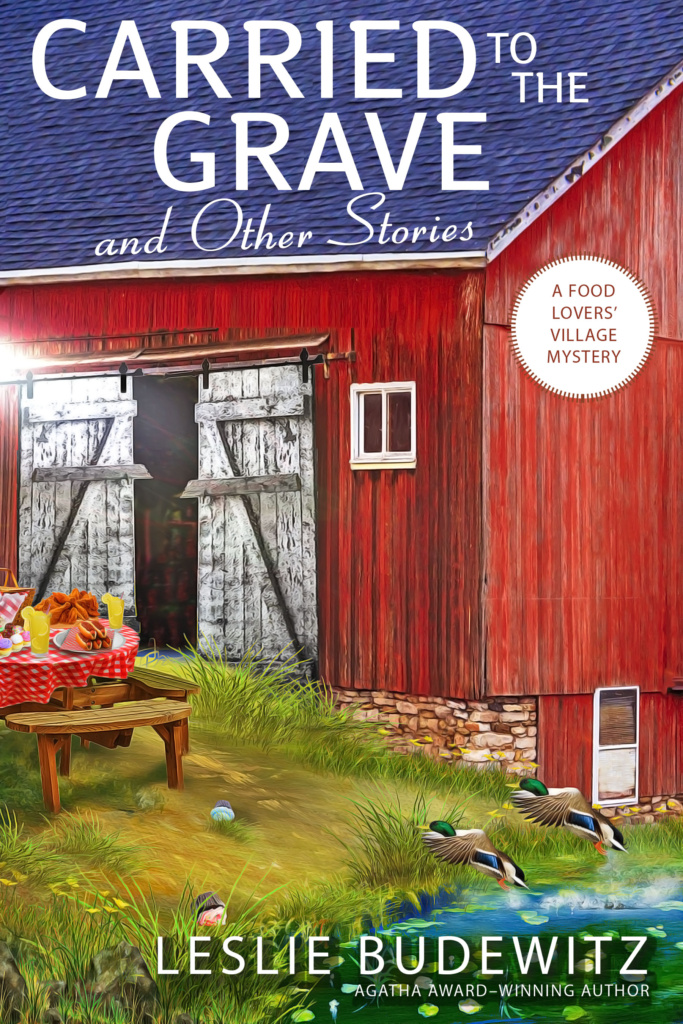 Elaine Davis of Writers Who Kill recently interviewed Leslie on her new story collection. Read the interview here!
And here's more on Carried to the Grave and Other Stories . . .
In her Food Lovers' Village Mysteries, Agatha Award-winning author Leslie Budewitz introduces us to Jewel Bay, a tight-knit Montana community that thrives on tourism and farm-to-table fare. Featuring Erin Murphy, beloved proprietor of the Merc—a century-old general store converted into a local foods market—each book brings us closer to the folks who call Jewel Bay home, and the cunning culprits in their midst.
In this delicious new collection of five short stories and one novella, she takes us further into the heart of Jewel Bay—from the playhouse to the Merc, from funerals to food festivals—with equal parts humor, suspense, and compassion, and no shortage of murder to spice up the menu . . .
In Carried to the Grave, a long-hidden family secret refuses to be put to rest.
Jewel Bay's community food festival serves up the perfect opportunity for a devious killer with an appetite for murder in Pot Luck.
In The Christmas Stranger, a small gesture by a mysterious man turns out to change lives . . . and much more.
A romantic getaway to a secluded beach town in Mexico provides a deadly remedy for a couple's trouble at home in A Death in Yelapa.
As the local playhouse opens for the season, it's curtains for a stage manager with a secret in Put on a Dying Face.
And in An Unholy Death, when Kate and Paddy Murphy open Murphy's Mercantile in 1910, they know making a go of it in rough-and-tumble Montana will be hard work, but for a local preacher, it's murder.
Praise for the Food Lovers' Village Mysteries:
"A lighthearted and amusing story with the added bonus of several yummy recipes." —Mystery Scene
"Treble at the Jam Fest has all the necessary elements to satisfy cozy mystery lovers: likeable, believable characters, a fast-moving plot, and a logical ending. Great fun!" —Suspense Magazine
"A pleasing read with a thoughtful heroine, a plethora of red herrings, and some foodie tips." —Kirkus Reviews
"A delicious mystery as richly constructed as the layers of a buttery pastry. Wine, enchiladas, and song make for a gourmet treat in the coziest town in Montana!" —Krista Davis, New York Times bestselling author of the Domestic Diva Mysteries
"Leslie is a fellow foodie who loves a good mystery and it shows in this delightful tale!" —Cleo Coyle, New York Times bestselling author of the Coffeehouse Mysteries
"Music, food, scenery, and a cast of appealing characters weave together in perfect harmony in Leslie Budewitz's Treble at the Jam Fest." —Sheila Connolly, New York Times bestselling author of the Orchard Mysteries and the County Cork Mysteries
"Small-town charm and big-time chills. Jewel Bay, Montana, is a food lover's paradise." —Laura Childs, New York Times bestselling author