Posts Tagged 'southern humor'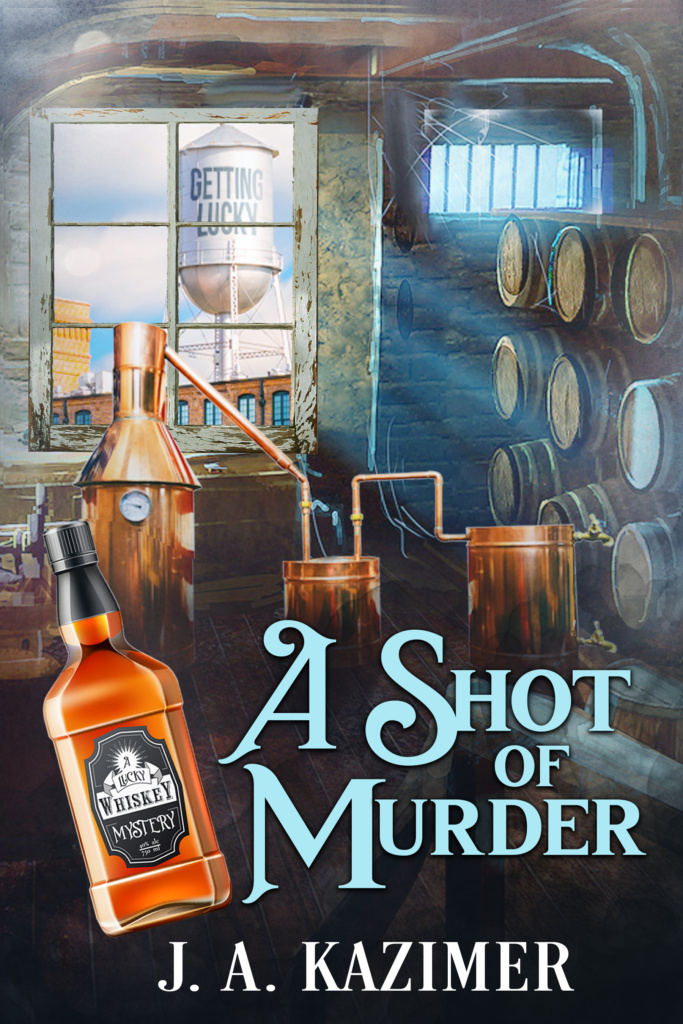 When it comes to murder, sometimes it's better to be lucky than good . . .
When she put the stifling small town of Gett, Florida, in her rearview mirror ten years ago, Charlotte Lucky happily said goodbye and vowed never to return. But luck has never been on Charlotte's side, and when the grandfather who raised her gets laid up recovering from a heart attack, Charlotte knows it's her duty to return home to save the family distillery from going under. Learning the whiskey business turns out to be the least of her worries, though, when she discovers a pickled corpse in a barrel of Lucky Whiskey—and her grandfather is arrested for the murder.
Certain that the local Gett clan is behind the foul deed, Charlotte will have to jump head-first into a long-simmering family feud to prove her grandfather's innocence. Following a trail of clues that's as crooked as a drunk's walk home, she'll suffer through the town's oppressive heat, smirking gossip, and even romantic attention from a tempting Gett son to clear her family's name and nab the real culprit before the Lucky Whiskey stills run dry . . .
"An entertaining and riveting read with more plot twists than a bakery full of pretzels, A Shot of Murder showcases author J. A. Kazimer's complete mastery of the genre." —Midwest Book Review