Posts Tagged '19th century'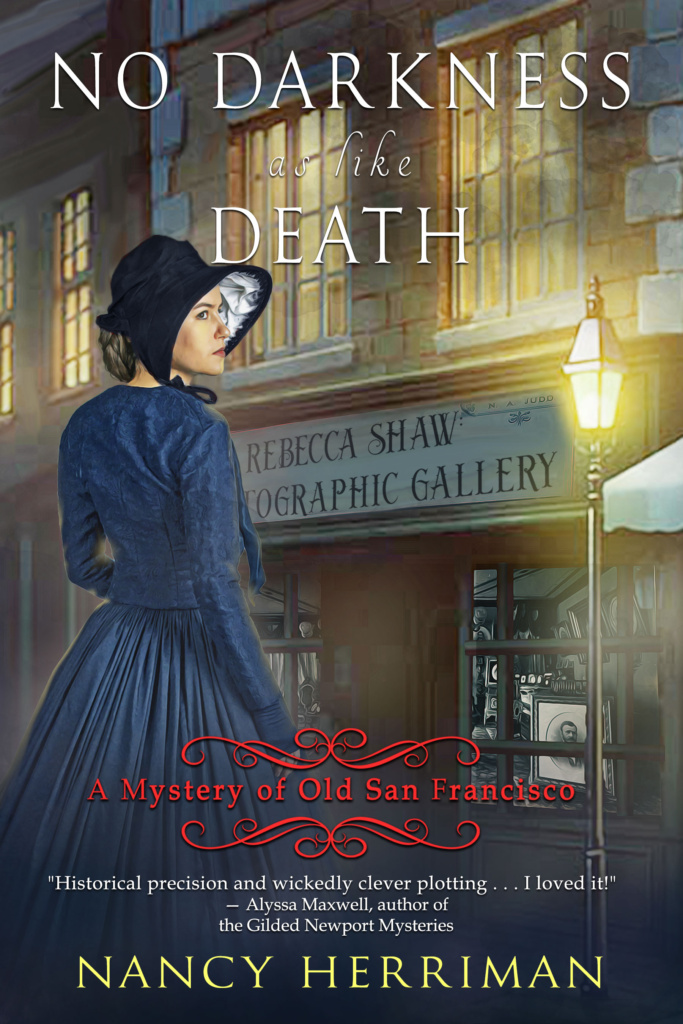 In a new Mystery of Old San Francisco, when a controversial politician is found dead of natural causes, Celia and Nick must prove that his death came about in a most unnatural way . . .
Few in San Francisco were troubled by the news that Ambrose Shaw had been found dead at a local health institute—the prominent banker had recently turned to politics and was reviled by many for his incendiary views. But when Celia Davies learns that his death is considered suspicious by the police and that a damning piece of evidence points to a patient of hers as the culprit, she feels compelled to prove the woman's innocence.
Teaming up with Detective Nick Greaves, Celia soon discovers there's no shortage of suspects, including the victim's many political enemies, his disaffected stepson, who may have been too eager to receive his inheritance, and even the dead man's fellow patients at the institute, whose founder promises miracle water cures but has been covering up numerous burglaries of his well-to-do clients.
As Celia and Nick struggle with their feelings for each other as well as the many murky aspects of the case, they'll have to navigate an endless trail of false clues and dead ends to reach the cruel truth behind a perplexing murder . . .
Praise for the Mysteries of Old San Francisco:
"Skillfully brings 1867 San Francisco to life . . . intriguing!" —Anna Lee Huber, bestselling author of the Lady Darby Mysteries
"Entertaining . . . readers who like independent heroines should welcome this historical series." —Publishers Weekly on No Comfort for the Lost
"Herriman crafts a finely detailed series debut with a sympathetic protagonist and impeccable, colorful depictions of 1860s San Francisco . . . This atmospheric mystery is just the ticket for anyone who misses Dianne Day's Fremont Jones series as well as readers of Rhys Bowen's Molly Murphy historicals." —Library Journal Starred Review of No Comfort for the Lost
"With historical precision and wickedly clever plotting, Nancy Herriman once again weaves a mystery that will have you changing your guess right up until the final reveal . . . I loved it!" —Alyssa Maxwell, author of the Gilded Newport Mysteries
About the Author: Nancy Herriman left an engineering career to take up the pen and has never looked back. She is the author of the Mysteries of Old San Francisco, the Bess Ellyott Mysteries, and several stand-alone novels. A winner of the Daphne du Maurier Award, when she's not writing, she enjoys singing, gabbing about writing, and eating dark chocolate. After two decades in Arizona, she now lives in her home state of Ohio with her family.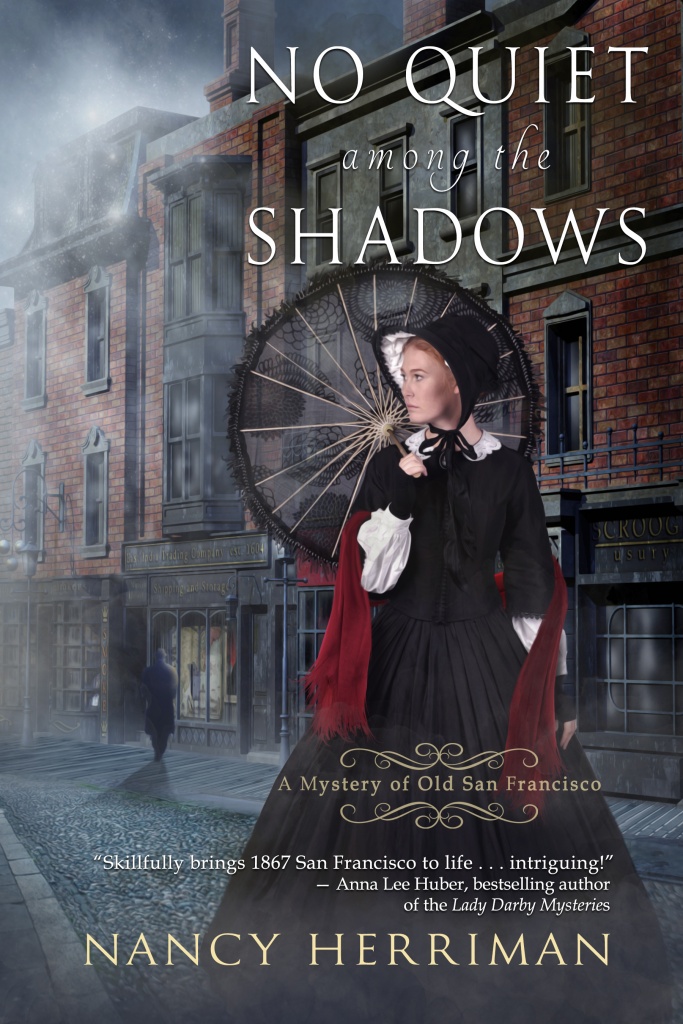 In a new Mystery of Old San Francisco, Celia and Nick must look for answers among the dead to stop a killer among the living . . .
"Skillfully brings 1867 San Francisco to life . . . intriguing!" —Anna Lee Huber, bestselling author of the Lady Darby Mysteries
With the city's Fourth of July celebrations in full swing, Celia Davies has stolen a moment away from her nursing duties to take in the festive spectacle, but is stunned when she spots the one person she thought she'd never see again—her supposedly dead husband, Patrick. Moments later, the investigator who had confirmed Patrick's death is killed when he suspiciously falls from a high window, and Celia begins to fear that the roguish man she married has returned to haunt her life once again.
Joining forces with Detective Nick Greaves to get to the bottom of the mystery, Celia is soon drawn into a murky séance group, where the voices of the dead suggest that everyone involved in the case is engaged in some sort of fraud or deception. Determined to discover which of them might be a murderer, Celia and Nick will find themselves following a trail of clues that leads them down dark alleys into a shadowy tangle of spiritualism, altered identities, traumatic pasts, and secrets worth killing for . . .