Posts Tagged 'cats and dogs'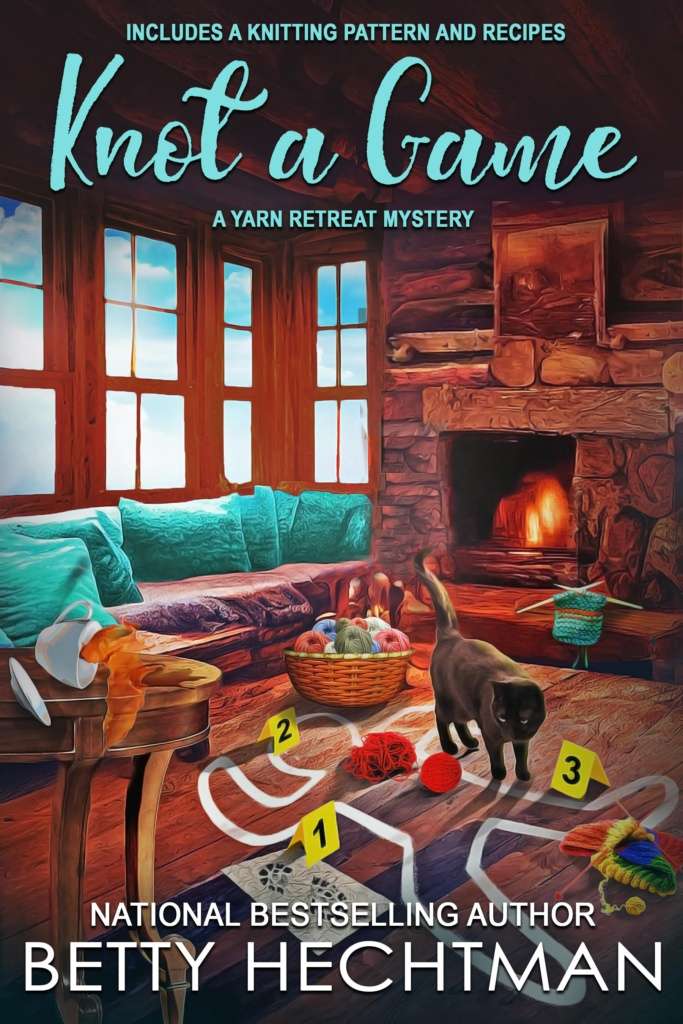 In a new Yarn Retreat Mystery from national bestselling author Betty Hechtman, it's knit one, kill two when Casey Feldstein hosts a murder mystery weekend that turns into the real thing . . .
At the urging of Vista Del Mar's owner, Casey Feldstein takes on the job of combining a murder mystery game with her next weekend yarn retreat. Enlisting the help of the hotel's staff to play the roles of victim and suspects, she lays out a plot and plants some red herrings. And as her intrigued guests watch the murder play out and the clues unfold, Casey is certain she's pulled off the perfect make-believe murder—until a real murder intrudes and everyone at the hotel is named as a suspect.
As her retreat guests turn away from the fake murder to solve the real one, Casey has her hands full trying to keep them from meddling in police business. But even as they're dead-set on unraveling the mystery in their midst, Casey has her eye on a few of them, some of whom don't seem to be who or what they claim. With time ticking down on her weekend and her guests more interested in nabbing a killer than knitting, Casey will have to stitch together her own solution before the killer can stop her and declare game over . . .
Includes a fun, easy knitting project and delicious muffin and biscuit recipes!
Praise for the Yarn Retreat Mysteries:
"A cozy mystery that you won't want to put down. It combines cooking, knitting and murder in one great book!" —Fresh Fiction on Yarn to Go
"If you haven't read this series yet, I highly recommend giving it a go. The mystery will delight you, and afterward you'll be itching to start a knitting or crochet project of your own." —Cozy Mystery Book Reviews
"The California seaside is the backdrop to this captivating cozy that will have readers heading for the yarn store in droves." —Debbie's Book Bag on Yarn to Go
About the Author:
Betty Hechtman is the national bestselling author of the Crochet Mysteries and the Yarn Retreat Mysteries. She grew up on the South Side of Chicago and has a degree in Fine Art. Since College, she has studied everything from improv comedy to magic, and has had an assortment of professions, including volunteer farm worker, nanny at a summer resort, waitress at a coffee house, and telephone operator. She lives with her family and stash of yarn in Southern California. You can learn more about Betty and find excerpts from all her books at BettyHechtman.com. She blogs on Fridays at Killerhobbies.blogspot.com, and you can join her on Facebook at BettyHechtmanAuthor.