Posts Tagged 'cooking food and wine'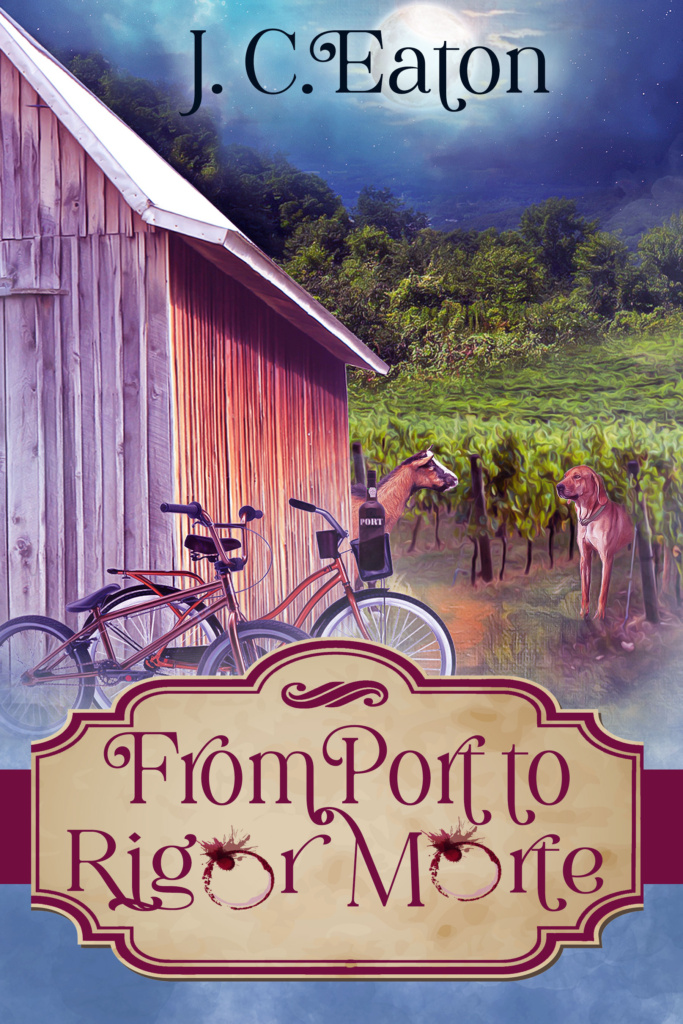 Norrie Ellington has to pour herself into the case to bottle up a crafty killer . . .
With her overlong stay at Two Witches Winery extended yet again, screenwriter Norrie Ellington wants nothing more than to lay low and avoid murder investigations at all costs. Then two neighborhood boys show up at the winery saying they've discovered what looks like a dead body in a nearby woods, and Norrie's curiosity gets the better of her. When the body turns out to be a local labor manager and the sheriff suspects a neighboring winery of foul play, Norrie turns sleuth once again.
Following the few clues found at the scene, Norrie soon learns that the victim had been charging exorbitant amounts for the seasonal workers he supplied to the vineyards, meaning any of the owners could have wanted him out of the way. And when another dead body is found, Norrie's dizzying list of suspects threatens to overwhelm her. But with the stakes higher than ever, her biggest fear may be that if the local sheriff doesn't kill her for meddling, there's a murderer on the loose who surely will . . .
Praise for the Books of J. C. Eaton:
"Engaging characters and a stirring mystery kept me captivated from the first page to the last." —Dollycas, Amazon Vine Voice, on Divide and Concord
"Well-crafted sleuth, enjoyable supporting characters. This is a series not to be missed." —Cozy Cat Reviews on Death, Dismay and Rosé
"A sparkling addition to the Wine Trail Mystery series. A toast to protagonist Norrie and Two Witches Winery, where the characters shine and the mystery flows. This novel is a perfect blend of suspense and fun!" —Carlene O'Neil, author of the Cypress Cove Mysteries, on Chardonnayed to Rest
"A thoroughly entertaining series debut, with enjoyable yet realistic characters and enough plot twists—and dead ends—to appeal from beginning to end." —Booklist, starred review, on Booked 4 Murder
"Enjoy this laugh-out-loud funny mystery that will make you scream for the authors to get busy on the next one." —Suspense Magazine on Molded 4 Murder
About the Author:
J. C. Eaton is the pen name of husband-and-wife writing team Ann I. Goldfarb and James E. Clapp. They are the authors of the Wine Trail Mysteries, the Sophie Kimball Mysteries, and the Marcie Rayner Mysteries. In addition, Ann has published nine YA time travel mysteries under her own name. You can learn more about Ann and Jim at jceatonmysteries.com, jceatonauthor.com, facebook.com/JCEatonauthor, and timetravelmysteries.com.