Posts Tagged 'cozy craft and hobby mysteries'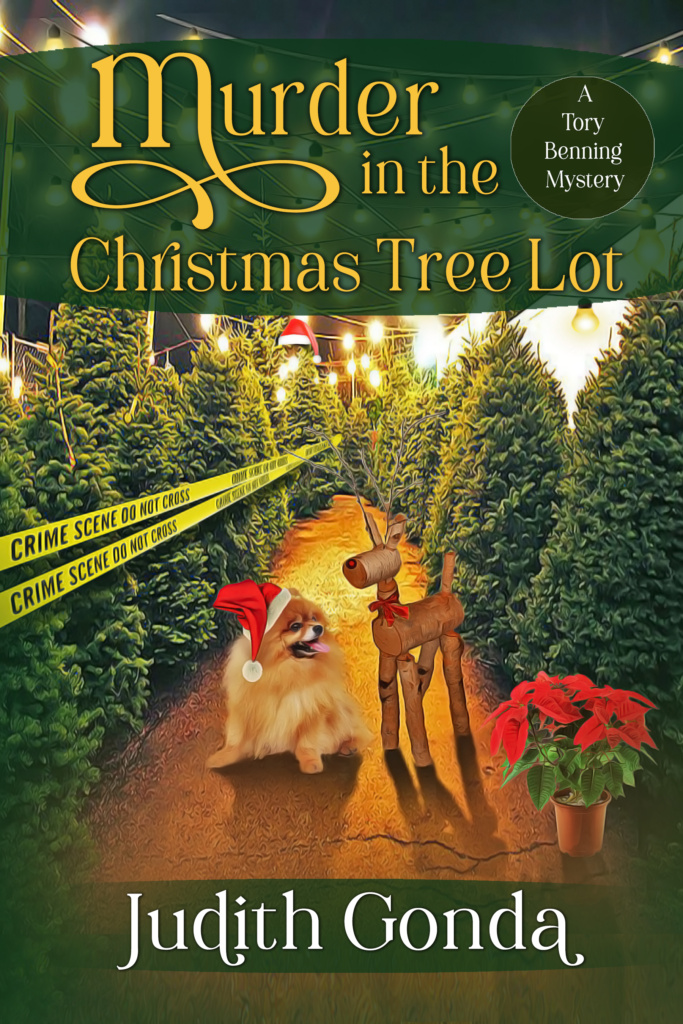 Landscape architect Tory Benning returns in a holiday mystery tied up with a bow!
Still struggling with the death of her husband, Tory Benning is doing her best to get into the festive spirit of the holiday season, but when her landscaping company's email is hacked and there's a break-in at the office, it's enough to make her see red. And then the unthinkable happens, when the owner of a specialty food truck is brutally slain at the company's Christmas tree lot, and Tory finds herself mired in murder once again.
With a long list of suspects—including an untold number of revelers disguised in Santa suits, seasonal employees handling tree sales, and even a vengeful jilted suitor—the police investigation grinds along slowly and methodically. But as Tory begins piecing together clues on her own, she finds she's the target of a menacing stalker who may be out to do more than just scare her. Refusing to be intimidated, Tory vows to nab the culprit, even if it means that catching a Christmas killer has become her lot in life . . .
About the Author:
Judith Gonda is a mystery writer and Ph.D. psychologist with a penchant for Pomeranians and puns, so it's not surprising that psychology, Poms, and puns pop up in her amateur sleuth mysteries featuring landscape architect Tory Benning.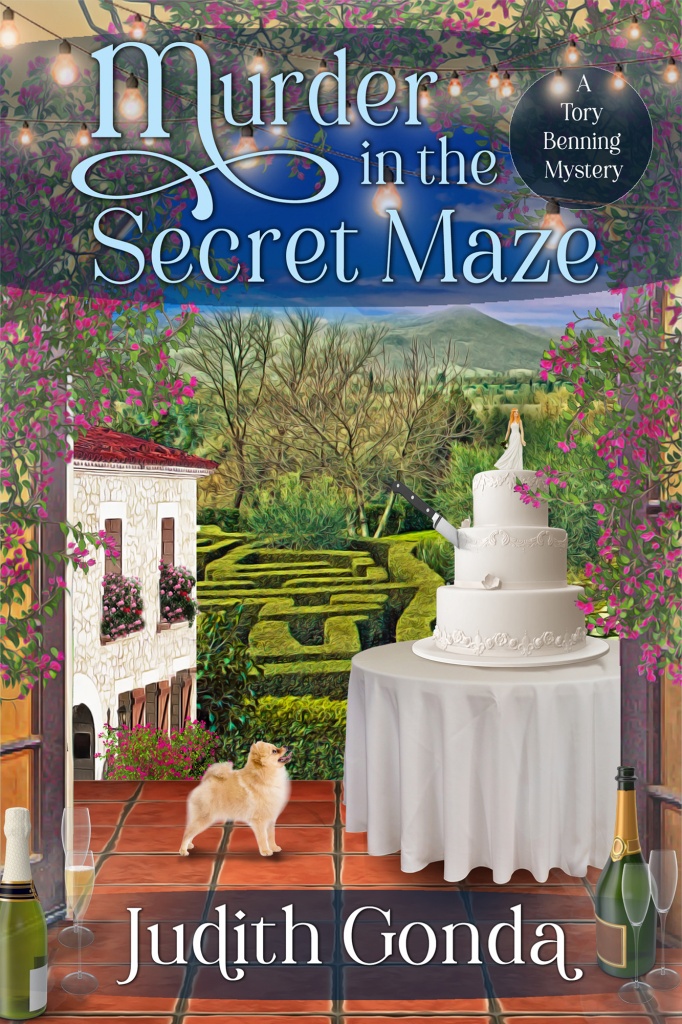 Landscape architect Tory Benning knows the lay of the land, but she'll have to dig through the clues to unearth a killer . . .
After a whirlwind romance and a glorious wedding at the luxurious Hotel Santa Sofia, Tory Benning is ready to let down her hair, slip into her dancing shoes, and celebrate—until she discovers that her newly minted husband has vanished. The police suspect cold feet and second thoughts are behind Milo's disappearance, but Tory's certain he's met with foul play. And since she designed the plush resort, she knows every nook and cranny of the grounds and adjoining secret maze, and wastes no time delving into her search.
As clues begin to emerge that Milo may have taken his last breath in the maze, Tory steps up her sleuthing, even as she learns she's the prime suspect of a cop with a chip on his shoulder and is squarely in the sights of a menacing stalker. And when a second body is found on the grounds, Tory fears she's up against a killer determined to silence any and all who get in the way.
Not to be deterred, Tory forges ahead, navigating a case with more twists and turns than the maze itself, until the labyrinth of clues leads her to shocking revelations about her husband, her family, and the identity of a killer who's dead set on making her the next victim . . .