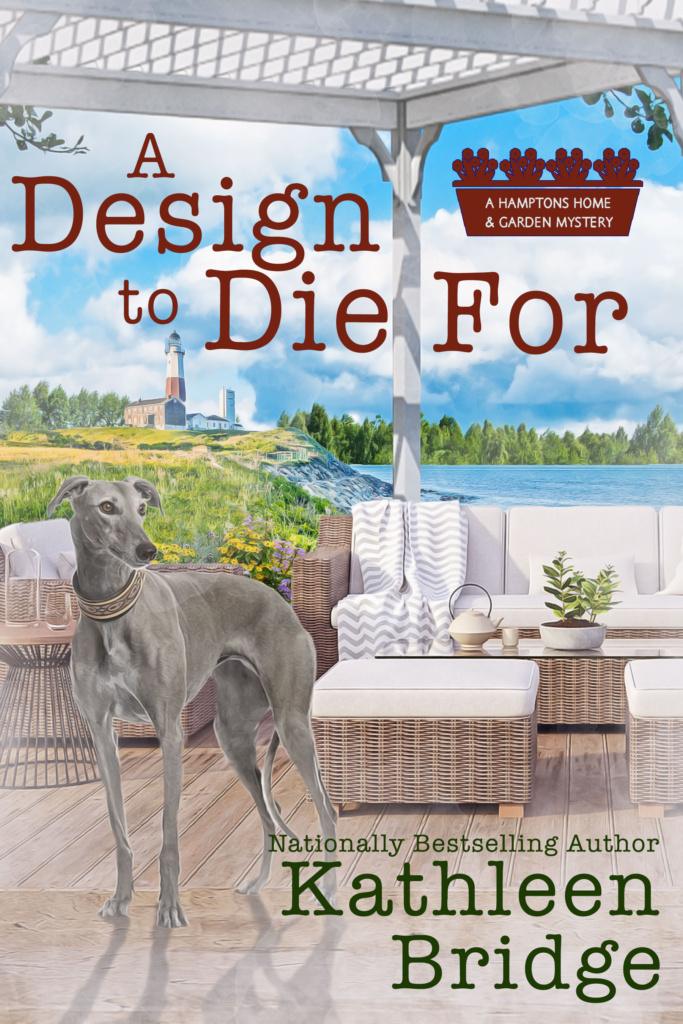 "Discerning cozy mystery fans who delight in well-developed characters, rich detail, and a smart plotline will find that Kathleen Bridge's A Design to Die For is their cup of tea!" —Ellery Adams, New York Times and USA Today Bestselling Author
Montauk's first annual Designer Showhouse was meant to be a collaborative event, so decorator Meg Barrett can only despair at the group of cutthroat designers scheming to sabotage each other on the project, not to mention the oddball collection of ghost hunters slinking around to investigate a supposedly haunted cottage. But when one of the owners of the showhouse is found murdered on the rocky beach below, Meg suddenly finds herself clashing with local police because of evidence that points to her as a prime suspect.
Desperate to clear her name and track down the real culprit, Meg discovers that many of her fellow designers despised the victim for his unscrupulous business dealings, while others were speculating about his extramarital affairs. And as more secrets emerge about both the deceased and the many outsiders who have come together for the showhouse, Meg realizes she'll have to decipher a murky pattern of clues to escape the killer's deadly designs on her . . .
Includes scrumptious recipes and vintage decorating tips!
Praise for the Hamptons Home & Garden Mysteries:
"A delightful sneak peek into life in the Hamptons, with intricate plotting and a likeable, down-to-earth protagonist. A promising start to a promising series." —Suspense Magazine on Better Homes and Corpses
"An excellent read." —RT Book Reviews on Hearse and Gardens
"Ghostal Living is a marvelously entertaining tale of revenge, murder, quirky characters—and disappearing books! With a clever protagonist, wonderful details of life in the Hamptons, and plot twists on top of plot twists, Kathleen Bridge will have mystery readers clamoring for more." —Kate Carlisle, New York Times bestselling author
About the Author
Kathleen Bridge is the national bestselling author of the Hamptons Home & Garden Mystery series and the By the Sea Mystery series. A member of Sisters in Crime and Mystery Writers of America, she is also the author and photographer of an antiques reference guide, Lithographed Paper Toys, Books, and Games. Kathleen teaches creative writing in addition to working as an antiques and vintage dealer, and blissfully lives on a barrier island in Florida. Readers can visit her on the web at www.kathleenbridge.com.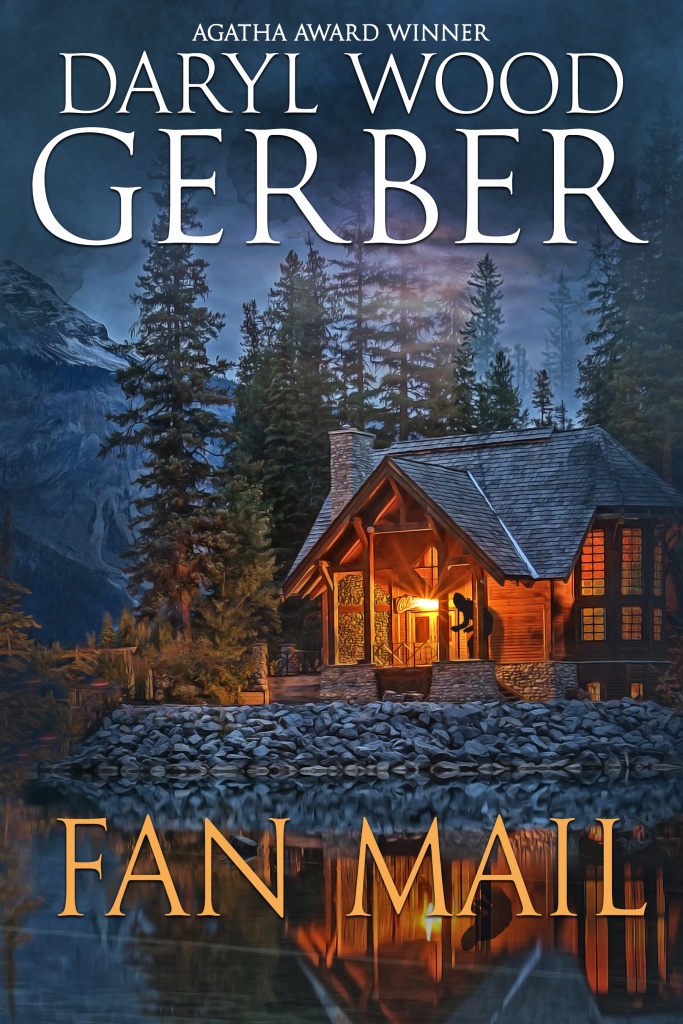 Agatha Award–winning and national bestselling author Daryl Wood Gerber returns with a dark new novel of suspense . . .
An adoring fan and a string of murders: a demented show of love that leaves no one safe . . .
Local celebrity news anchor Gloria Morning is used to receiving declarations of love and praise in her weekly fan letters, but when a Lake Tahoe doctor is murdered and she gets an anonymous note telling her it was done for her glory, her appreciation turns to panic. Unsure of where else to turn, she enlists the help of novice private investigator Aspen Adams. No sooner does Aspen begin digging into who sent the macabre note than another murder occurs, followed by another note, and she soon realizes she's up against a ruthless and deranged killer.
Working with scant clues and a puzzling array of potential suspects, Aspen is determined to unearth the elusive connection between the victims and her client. But as the body count grows and the murderer remains a mystery to both her and the police, Aspen discovers she's gotten closer to the killer than she ever imagined, and now she must risk everything she holds dear to stop the killings, including her own life . . .
Praise for the Suspense Novels of Daryl Wood Gerber:
"This completely entertaining thriller—with taut suspense, a timely plot, devastating secrets, and a touch of romance—will have you turning pages as fast as you can. Fans of Meg Gardiner and Melinda Leigh will devour this!" —Anthony, Agatha, and Mary Higgins Clark Award-winning author Hank Phillippi Ryan
"Daryl Wood Gerber has proven again to be a gifted storyteller and one to watch in this genre. An absolute must-read!" —Escape with Dollycas
"Desolate Shores is an intriguing romantic suspense with a deceased friend, a dangerous killer, shady suspects, a captivating cop, and killer clues . . ." —The Avid Reader Blog
"Desolate Shores is an absolutely amazing start to a new suspense series! This book has everything I look for in a reading experience . . ." —ChewieTellsAll blog
About the Author:
Agatha Award–winning and nationally bestselling author Daryl Wood Gerber is the author of the Cookbook Nook Mysteries, the French Bistro Mysteries, the Cheese Shop Mysteries (as Avery Aames), and stand-alone suspense thrillers. Little known facts about Daryl are that she's jumped out of a perfectly good airplane, has hitchhiked around Ireland by herself, and has appeared on an episode of Murder, She Wrote. She loves to read, cook, and golf, and has a frisky Goldendoodle named Sparky who keeps her in line!