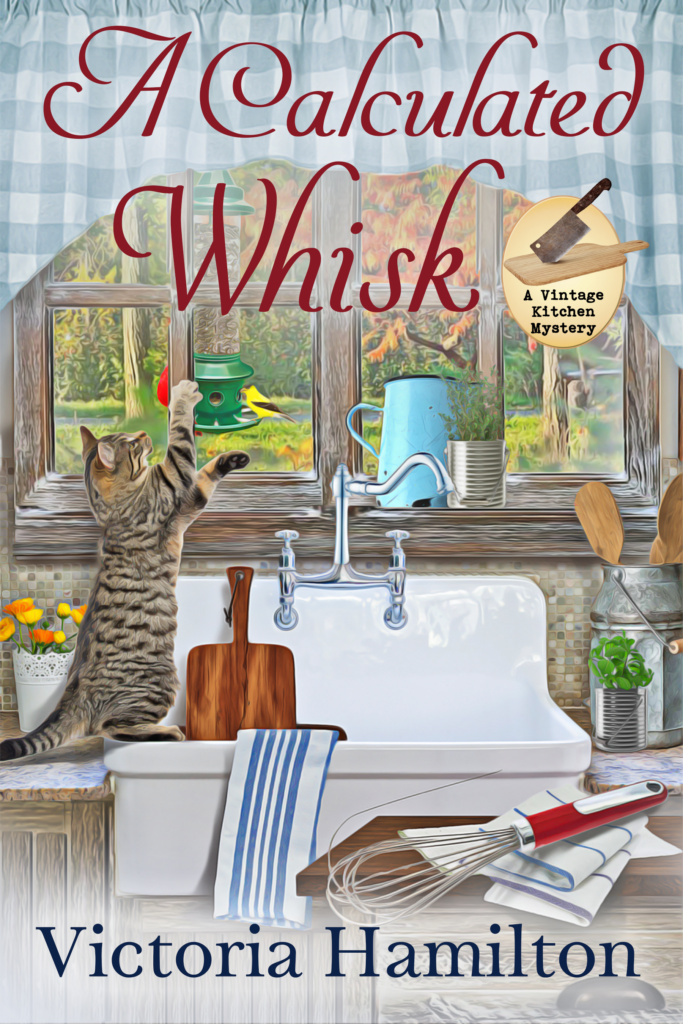 In the new Vintage Kitchen Mystery from the author of Cast Iron Alibi, Jaymie Leighton is confronted with two murders and the threat of danger far too close to home . . .
When a woman living under a cloud of suspicion for her husband's death comes to vintage kitchen collector Jaymie Leighton with a mysterious request, she's not sure whether, or how much, to get involved. The police believe they have new evidence of foul play in what was initially ruled an accidental death, and the woman's terrified they'll try to pin the crime on her. Before Jaymie can decide whether to help her, though, the woman's found murdered in the woods near Jaymie's cabin.
Still unsure whether the woman was truly innocent in her husband's death, Jaymie decides to get to the bottom of both murders. But as she digs deeper into the couple's past and discovers a tangled array of long-buried wounds and family secrets, Jaymie begins to sense that danger is still lurking in the woods near her home. With a killer on the loose and her family in danger, Jaymie must uncover the culprit before she loses all she holds dear, including her own life . . .
Includes a vintage recipe!
Praise for the Vintage Kitchen Mysteries:
"All the right ingredients . . . Small-town setting, kitchen antiques . . . and a bowlful of mystery. A perfect recipe." —New York Times bestselling author Susan Wittig Albert
"[A] charming series." —New York Times bestselling author Sheila Connolly
"I have loved this series from the first book . . . it's like returning to a favorite nook for a cup of tea. It will delight, entice, and drive a reader to want to solve the murder." —Goodreads on No Grater Danger
"A chilling whodunit." —Richmond Times-Dispatch
"Well-plotted with several unexpected twists and more developed characters." —The Mystery Reader
"Jaymie is a great character . . . She is inquisitive and full of surprises!" —Debbie's Book Bag
About the Author:
Victoria Hamilton is the pseudonym of nationally bestselling romance author Donna Lea Simpson. Victoria is the bestselling author of three mystery series, the Lady Anne Addison Mysteries, the Vintage Kitchen Mysteries, and the Merry Muffin Mysteries. She also writes a Regency-set historical mystery series, starting with A Gentlewoman's Guide to Murder. Visit her website at victoriahamiltonmysteries.com.